The Safety and Well-being of Young People is Our Number One Priority
From the Desk of Megan McCarthy Beauvais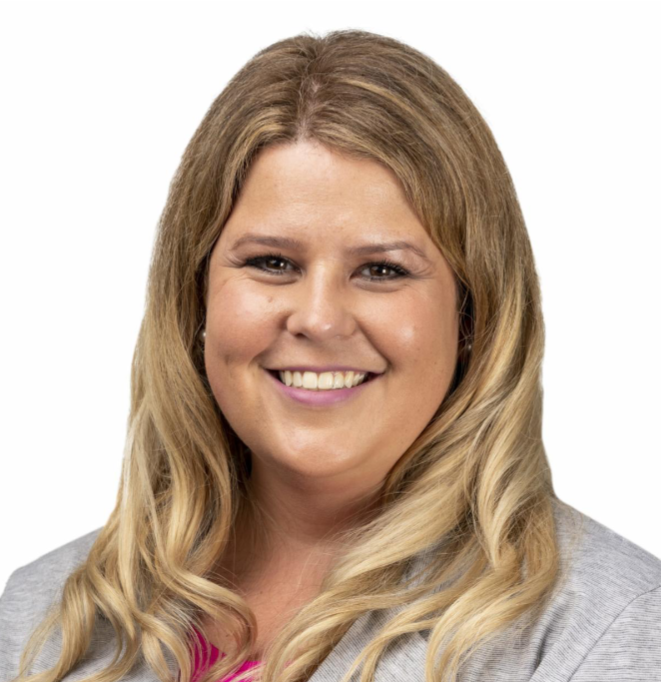 For over 25 years, Boys & Girls Club of Collier County has served youth and families, and the safety and protection of the children we serve is always our number one priority.
Our organization is committed to the highest standards of safety and integrity and has zero tolerance for behavior that harms children. Our caring staff members are focused on providing both physically and emotionally safe places for our children and teens to thrive. To complement this, we work hard to design both our Clubs and programs with physical and emotional safety in mind.
With the support of Boys & Girls Clubs of America's national Child & Club Safety Department, we implement a comprehensive safety approach that reinforces our own best practices including:
Mandatory Background Checks
Required Immediate Reporting
Safety Plan
Safety Policies
Safety Trainings
Board-Led Safety Committee
Employee Reference Checks
24-Hour Child Safety Hotline provided to parents
Abide by all additional State and Local Laws
Safety Evaluations by both internal and external stakeholders
It is this last element, the external safety evaluation, that I would like to highlight. In late June, a group of industry experts spent two full days evaluating our Clubs in terms of safety. They pored over policies and procedures, spoke for hours with Club leaders, from part-time staff all the way to the CEO and Board Members, and walked through nearly every inch of our Clubs, observing everything in real time with kids and staff operating in their regular routines. If you have been to our Clubs in both Naples and Immokalee, you know what a feat this is! (And if you haven't, I invite you to come for a tour!)
Our evaluators plan to share our work as best practices in hopes that all Boys & Girls Clubs across the country can reach this level of excellence. It is now our goal to continue what we are doing, with a constant eye on how we can do better.
Collier County's young people deserve nothing less than our constant focus on their safety and our firm commitment to protect every child who is entrusted to our care. Your support allows us to continue this most basic, yet hugely essential piece to providing the best youth development programs possible.

Brighter Bites Partnership Brings Healthy Meal Planning to Families
The BGCCC family was happy to welcome Brighter Bites to our Clubs with open arms and open mouths! Brighter Bites is a school-based health promotion program designed to change the behavior of children and their families to prevent childhood obesity and achieve long-term health outcomes.
---

EDUCATION & CAREER DEVELOPMENT
Our commitment to academic excellence and supporting the growth of our members remains unwavering across all clubs. Our educational initiatives Power Hour and Homework Help have been successfully maintained at each club, providing crucial academic support to our members.
We are thrilled to report that the implementation of the Exact Path Program has resulted in remarkable growth in reading and math skills among our students, reinforcing our dedication to their academic success.
We are pleased to announce that Richard S. from Nichols Club (pictured) and Freddy C. from Bolch Club have been awarded two-year Florida College Scholarships, sponsored by the Florida Alliance. They expressed gratitude to our College & Career Readiness Program for connecting them to this invaluable opportunity.
Learn more about our Education & Career Development Core Programs.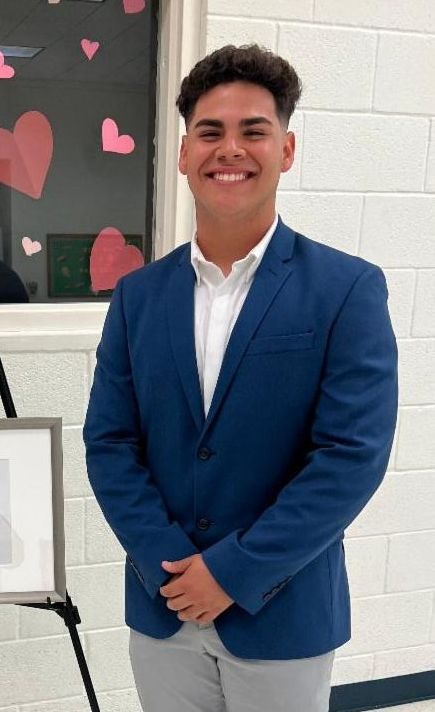 ---
CHARACTER & LEADERSHIP DEVELOPMENT
At the end of the school year, our Taste of Immokalee middle school members had the opportunity to present their projects to Marie Capita, the Executive Director of Taste of Immokalee. Founded in 2014, Taste of Immokalee is a local nonprofit committed to empowering youth to rise out of poverty and influence change in their community, with the business and leadership skills needed to success in post-high school education and in professional careers. Micah and Isiah delivered an outstanding presentation, earning the top prize.
"Whenever I hear of a problem, I think of ways to solve it," said Micah. "Problem-solving skills are a skill that everyone needs to have, and I was happy to learn those skills during this project."
We are proud of Micah and Isaiah as this achievement not only showcases their talent and dedication but also demonstrates the impact our organization makes in nurturing the skills and passions of our members.
Learn more about our Character & Leadership Development Core Programs
---
THE ARTS
Members of BGCCC actively participate in art, music and dance programs, encouraging creativity and self-expression. Led by the talented Ms. Isabel, our dance instructor for both Nichols and Bolch Clubs, members explore various dance styles such as creative dance, jazz, and ballet. Through dance routines, club performances, and artistic costumes, Ms. Isabel inspires members to build their confidence and reach their full potential. Both Clubs celebrated their progress with special parent performances highlighting their growth and achievements in dance. Learn more about our Arts Core Programs.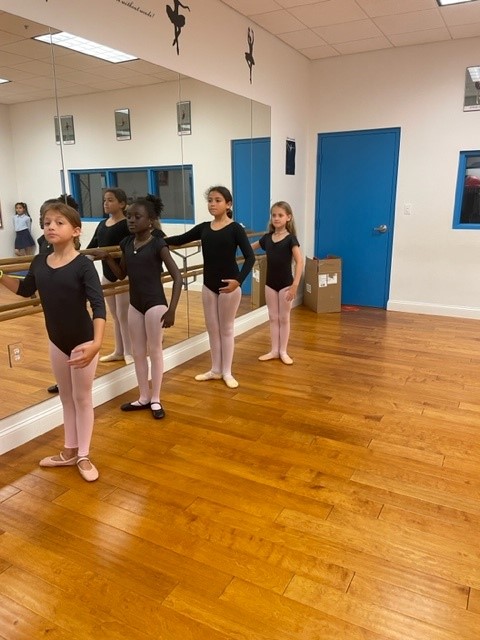 ---
HEALTH & LIFE SKILLS
Junior Women of Initiative (JWOI) concluded at the Nichols Center, Naples, in mid-June. Many thanks to Ms. TaSheekia Harris and the volunteers for the lasting impact of their mentorship of the young women at Boys & Girls Club of Collier County. Through this innovative program for Club members ages 12 through 15, youth learn to develop a positive sense of self, master emotions, behave appropriately on social media, sustain positive friendships and relationships, and take charge of life choices. Through class discussions and activities focusing on topics including goal setting, bullying, peer pressure, personality types and career interests, middle school-aged Club members gain an understanding of themselves, set sights on their futures and know how to get there.
"The JWOI Program exists to give girls in middle school the empowerment tools needed to journey life with confidence, character, and choices," said Ms. TaSheekia.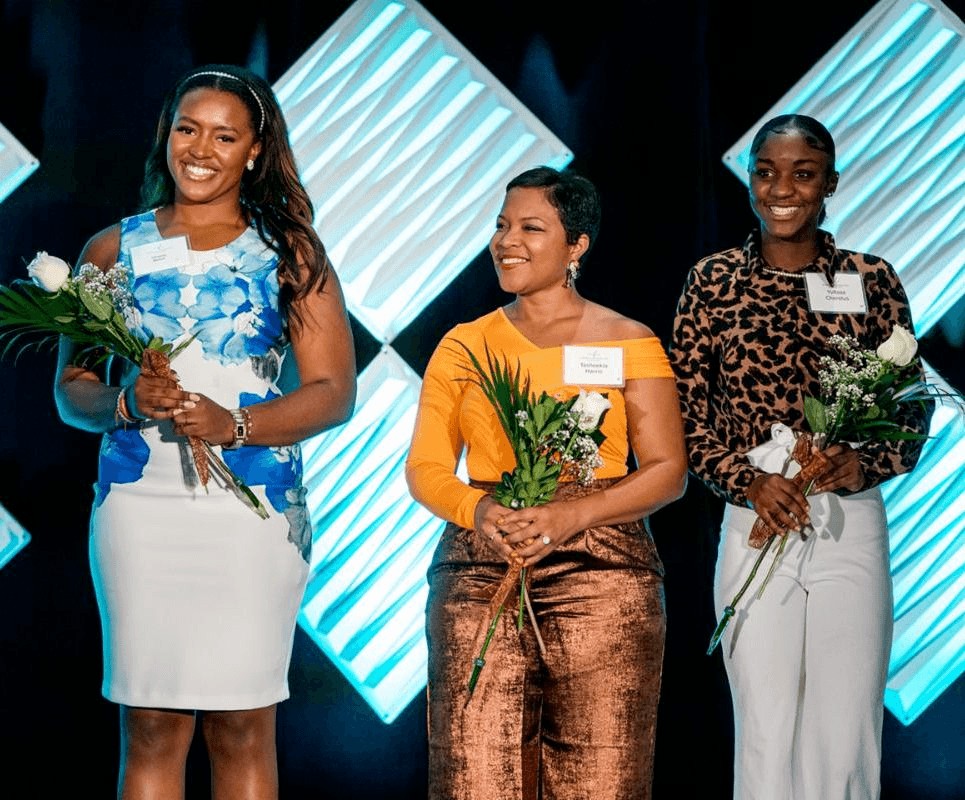 "During sessions, girls have shared that their personal growth is a result of community women sharing their time, talent, and experiences, productive facilitation, and sharing these moments with other girls. Middle school is a pivotal moment for girls and this program has given them hope and tools for a productive future.
The JWOI program is generously funded in part by the Women's Foundation of Collier County. Learn more about our Health & Life Skills Core Programs.
---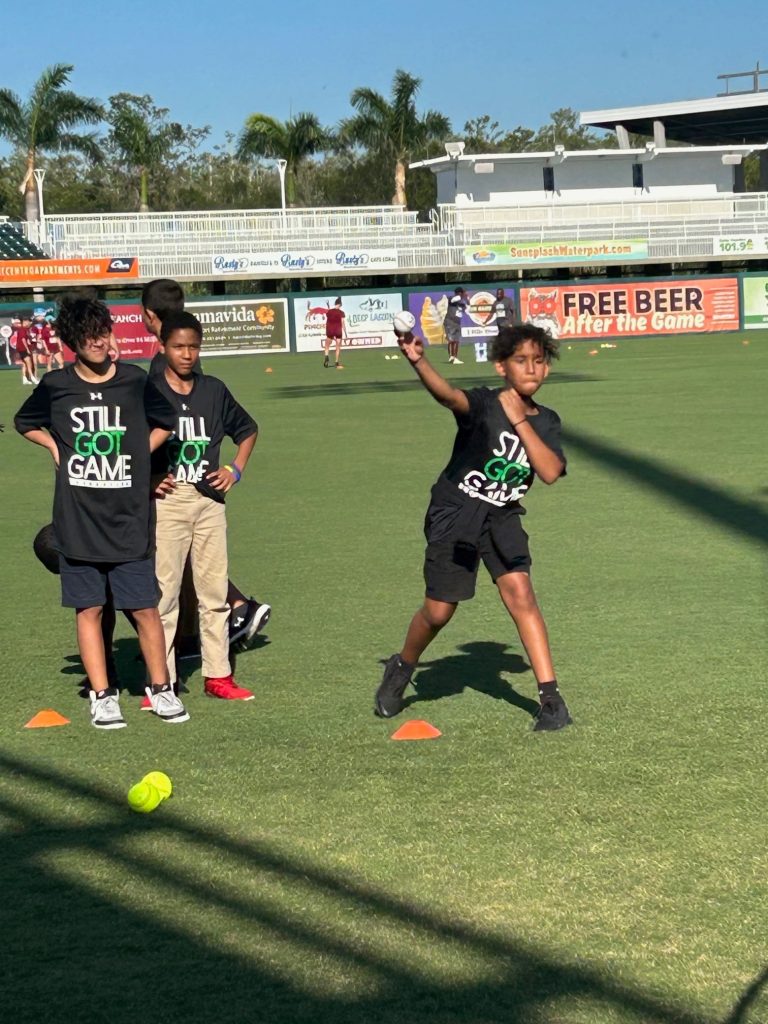 SPORTS, FITNESS & RECREATION
Members from both Clubs attended the Cal Ripken Jr. Foundation's You Think You Got Skills Camp at the Boston Red Sox practice facility in Ft. Myers. It was an unforgettable experience for our members, who had the opportunity to play games, connect with Hall of Fame MLB players, and visit the prestigious practice facility for the first time. This event left a lasting impact on our members and reinforced the positive influence of sports in their lives. We are grateful to the Cal Ripken Jr. Foundation for organizing this exceptional program.
Learn more about our Sports, Fitness & Recreation Core Programs.
---
WORKFORCE READINESS
Our comprehensive Workforce Readiness Program for Teens combines career exploration camps, college tours, and entrepreneurial and financial literacy skills development through partnerships with local institutions, including local technical colleges, Florida SouthWestern State College, Florida Gulf Coast University, and Taste the Impact. By participating in this program, teens gain a competitive edge in the job market as they acquire essential skills, practical experiences, and career insights. Through resume-building, mock interviews, and practical activities, they develop confidence and self-assurance. Networking opportunities with professionals and mentors provide valuable guidance, mentorship, and potential job prospects.
Additionally, our partnership with Taste the Impact, the organization supporting Taste of Immokalee, equips teens with entrepreneurial and financial literacy skills, empowering them to succeed in business and personal finance. Overall, our workforce readiness program prepares teens for success in the dynamic workforce by providing them with the necessary tools, knowledge, and opportunities to excel.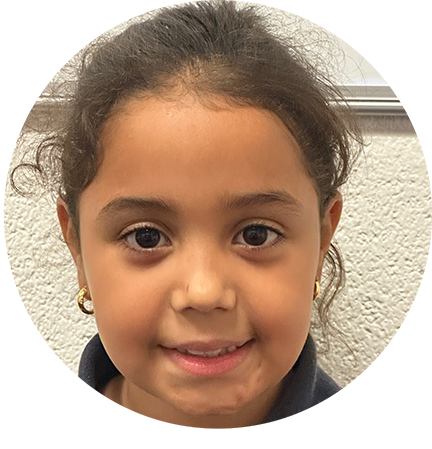 Name: Maria
Member Since: January 2022
Member Of: Nichols Club
Why BGCCC?
Her parents wanted a place where she could meet friends, be active, and get help with homework. They learned about the Boys & Girls Club of Collier County through a friend.
Challenges: When Maria started in the Club, she barely knew English. Ms. Eileen sat with her every day during Power Hour and Ready Readers to help her with English.
Successes: Since joining BGCCC, Maria is more confident in reading, writing, and speaking English which has helped her to become a great student!

Save the date!
Thursday, October 5, 2023
Join us at our Great Futures Start Here Annual Luncheon where we will showcase the impact that Boys & Girls Club of Collier County, the largest out-of-school provider in Collier County, makes in a child's life! Come witness first-hand the difference your support makes. The luncheon will be held at the Naples location where you can meet Club youth and take a tour of the facility.
Registration Opens August 1. Sponsorships available.
For more information email Andrea Allen at aallen@bgccc.com

Your donation changes lives.
Please join us in ensuring that youth in our community can receive the educational support and tools they need to help them thrive academically, socially and personally. Every life changed is made possible by donations from caring individuals, like you, who believe in our mission. 
Your generous gift will ensure future generations have the programs, resources and guidance to help them achieve academic success, make healthy life choices and foster the skills they need to develop their full potential.

Thank you to these sponsors and supporters of The Boys & Girls Club of Collier County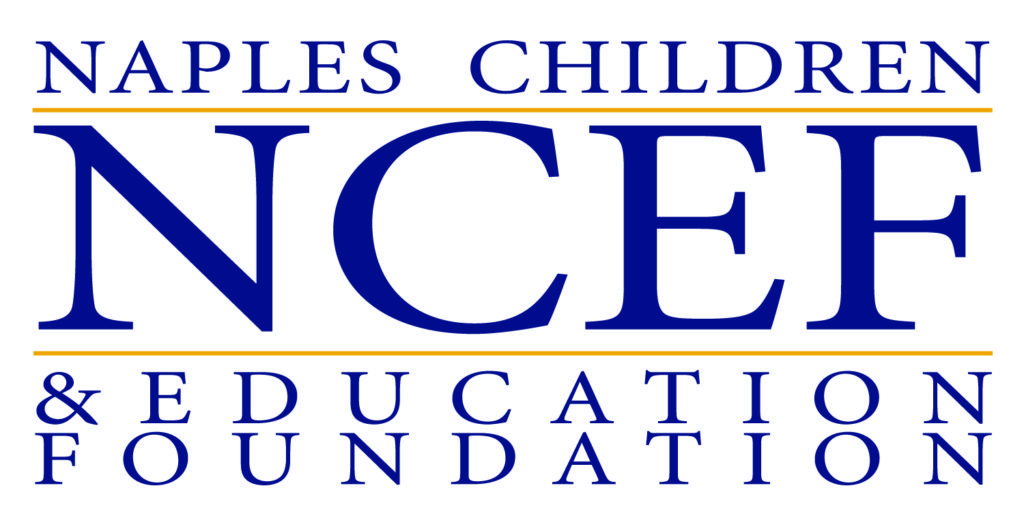 We are grateful beneficiaries of the Naples Children & Education Foundation, founders of the Naples Winter Wine Festival.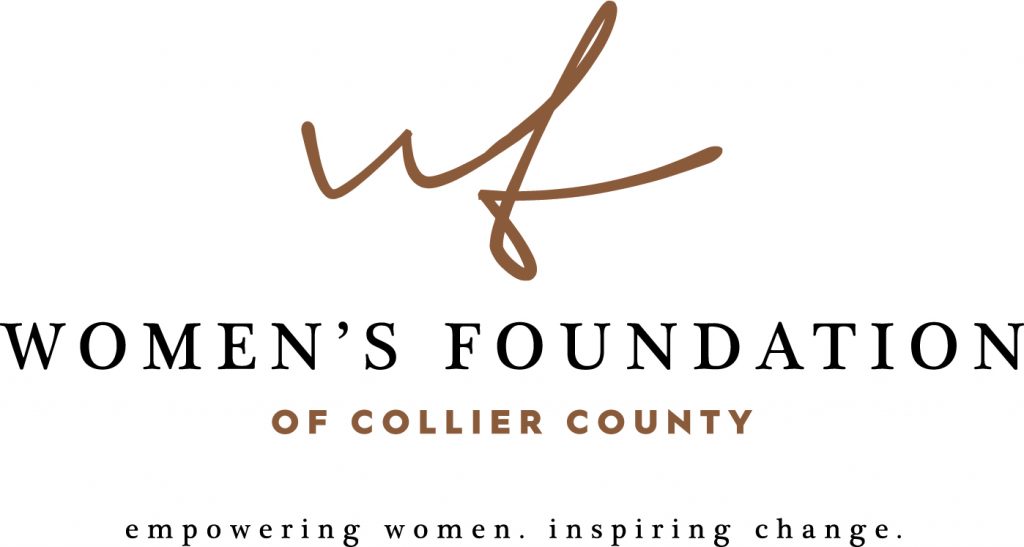 The Junior Women of Initiative Program is generously funded by the Women's Foundation of Collier County.