What We Do
We never take a single approach to help our kids succeed. It takes caring mentors, such as our trained Club staff. It takes a safe place, like our Clubs that are consistently there for the kids they serve. It takes innovative, quality programs designed to empower youth to excel in school and lead healthy, productive lives. We do whatever it takes to ensure all kids have a great future.
Our Core Programs
Boys & Girls Club is one of the largest and most comprehensive youth development organizations in Collier County. We know the key to success starts with a solid education. At Boys & Girls Clubs of Collier County, we show our kids and teens that with a focused approach and hard work, they can reach their goals in school and beyond. Our programs provide low or no-cost opportunities for youth to participate in fun and educationally enriching activities in five key program areas: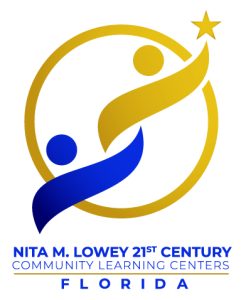 21st Century Community Learning Centers
The 21st Century Community Learning Center (21st CCLC) initiative is a key component of the Boys & Girls Club of Collier County program. Boys & Girls Club of Collier County receives funds from the Florida Department of Education for the 21st Century Community Learning Center initiative to provide programming to at-risk elementary age school children, grades K-5, from four Collier County Public Schools, with bus transportation provided from the schools to the Club.
Learn More
Blue CanTEEN Food Truck
The Junior Culinary Arts Program provides teens 15 to 18 years old with meaningful work and life and leadership skills through education and training. This career and technical job-readiness program provides Club teens the opportunity to work in one of our state of the art kitchens and on our Blue CanTEEN food truck as they build skills in the culinary arts, restaurant management and entrepreneurship.
See What It's About
Youth of the Year is our premier recognition and scholarship program for Club teens, designed to foster a new generation of leaders. This year-long program, culminating in the annual Youth of the Year Celebration event, promotes service to the Club and community, academic success, strong moral character, life goals, poise and public speaking ability.
Learn More

Sports Leagues & Camps
Boys & Girls Club of Collier County's sports programs allow youth to participate in organized leagues, camps and clinics under the direction of professional coaches at no cost. Not only is it great for team building, sports programming is often the first Club experience for many kids who will then go on to participate in educational, arts and career development programming as well.
Learn More
Latest Happenings & Events
Upcoming Events
February 1st, 2024
Wine, Women & a Worthy Cause
This networking event will focus on bringing together outstanding women from our community in support of Boys & Girls Club of Collier County. Join Naples' most vibrant...
Read More
Read Wine, Women & a Worthy Cause
Recent News
November 15th, 2023
November 2023 Newsletter
A Season of Thanks From the Desk of Megan McCarthy Beauvais Dear Friends of Boys & Girls Club of Collier County, As we approach the holiday season,...
Read More
Read November 2023 Newsletter