The BGCCC family was happy to welcome Brighter Bites to our Clubs with open arms and open mouths! Brighter Bites is a school-based health promotion program designed to change the behavior of children and their families to prevent childhood obesity and achieve long-term health outcomes. Brighter Bites includes:
A weekly produce distribution
Nutrition education in schools and for parents
A weekly fun food recipe-tasting experience during produce pick-up time
There generally are several ways to prepare each produce item that Brighter Bites supplies for families to enjoy. Click here for sample recipes.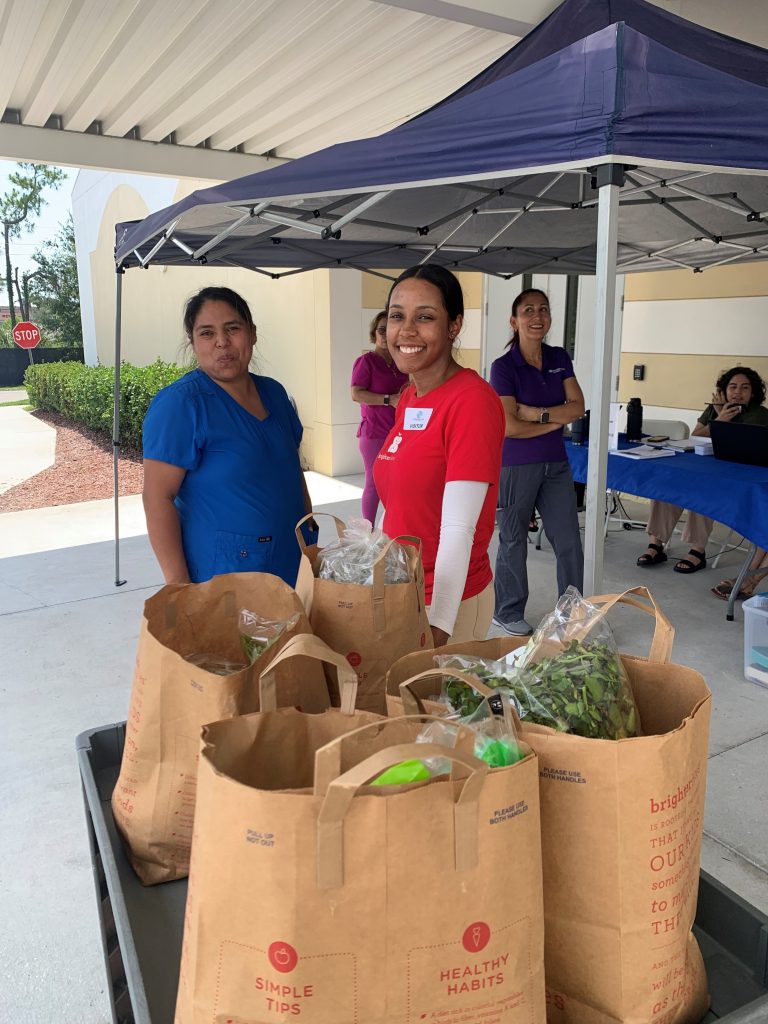 ---
HEALTHY RECIPES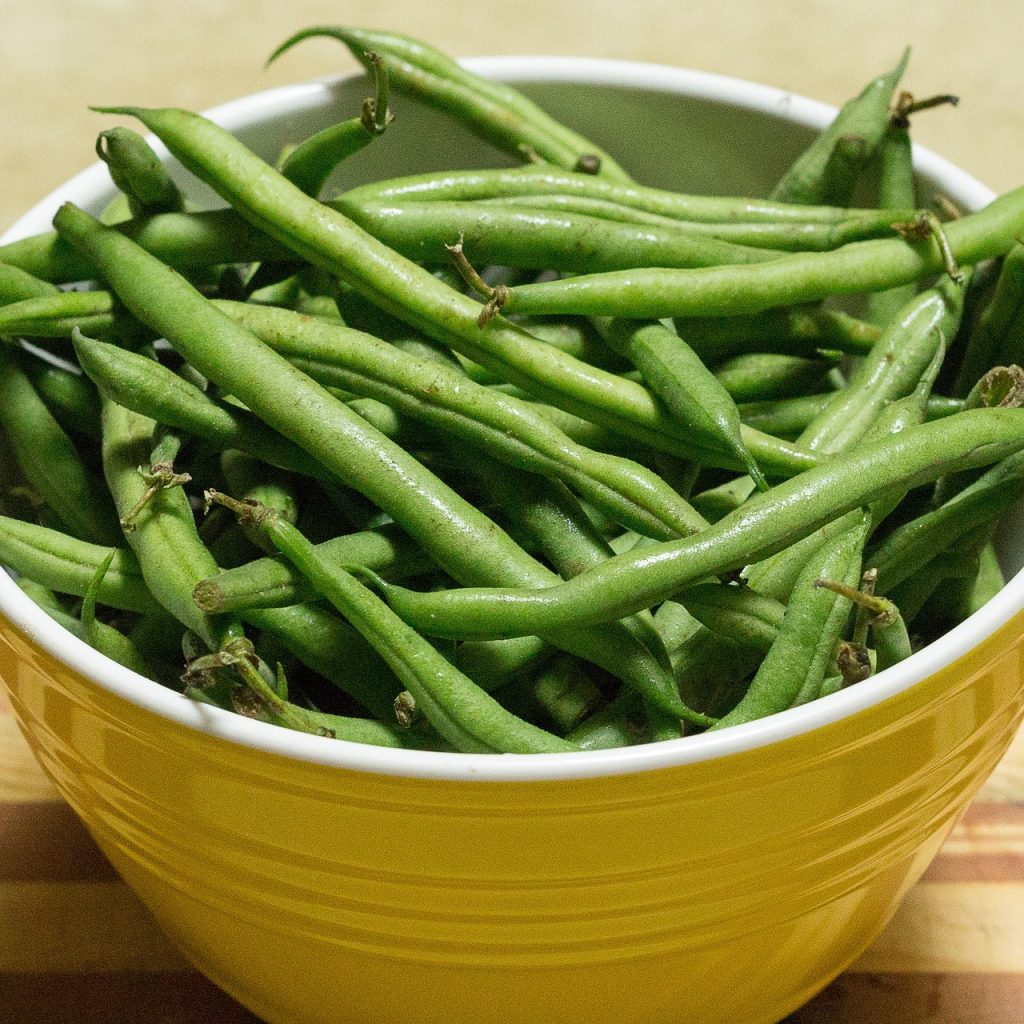 Better With Thyme Green Bean Salad
Ingredient Provided: Green Beans
Ingredients:
1 lb green beans
1 can (15 oz) chickpeas, no salt
2 Tbsp extra virgin olive oil
1 ½ Tbsp red wine vinegar
¼ tsp honey
¼ tsp + ¼ tsp garlic powder
¼ tsp + ¼ tsp onion powder
1/8 tsp salt
¼ cup dried cranberries
¼ cup sliced almonds
½ tsp dried thyme
Nutrition Facts for One (1) Serving
(Approx. ¾ cup; makes 6 servings)
229 calories; 38 grams carbohydrate; 8 grams fat; 6 grams protein; 7 grams dietary fiber
Average cost for one recipe: $4.77
Directions:
Wash the green beans, cut off the ends, and then chop into small pieces. Rinse and drain canned chickpeas. In a small bowl, make the dressing by whisking together the olive oil, red wine vinegar, honey, ¼ tsp garlic powder, ¼ tsp onion powder, salt and pepper. Then, in a large bowl combine the chopped green beans, chickpeas, dressing, dried cranberries, almonds, dried thyme, and the remaining garlic and onion powder. Stir until the ingredients are well incorporated. Serve as a side dish or a healthy snack.
---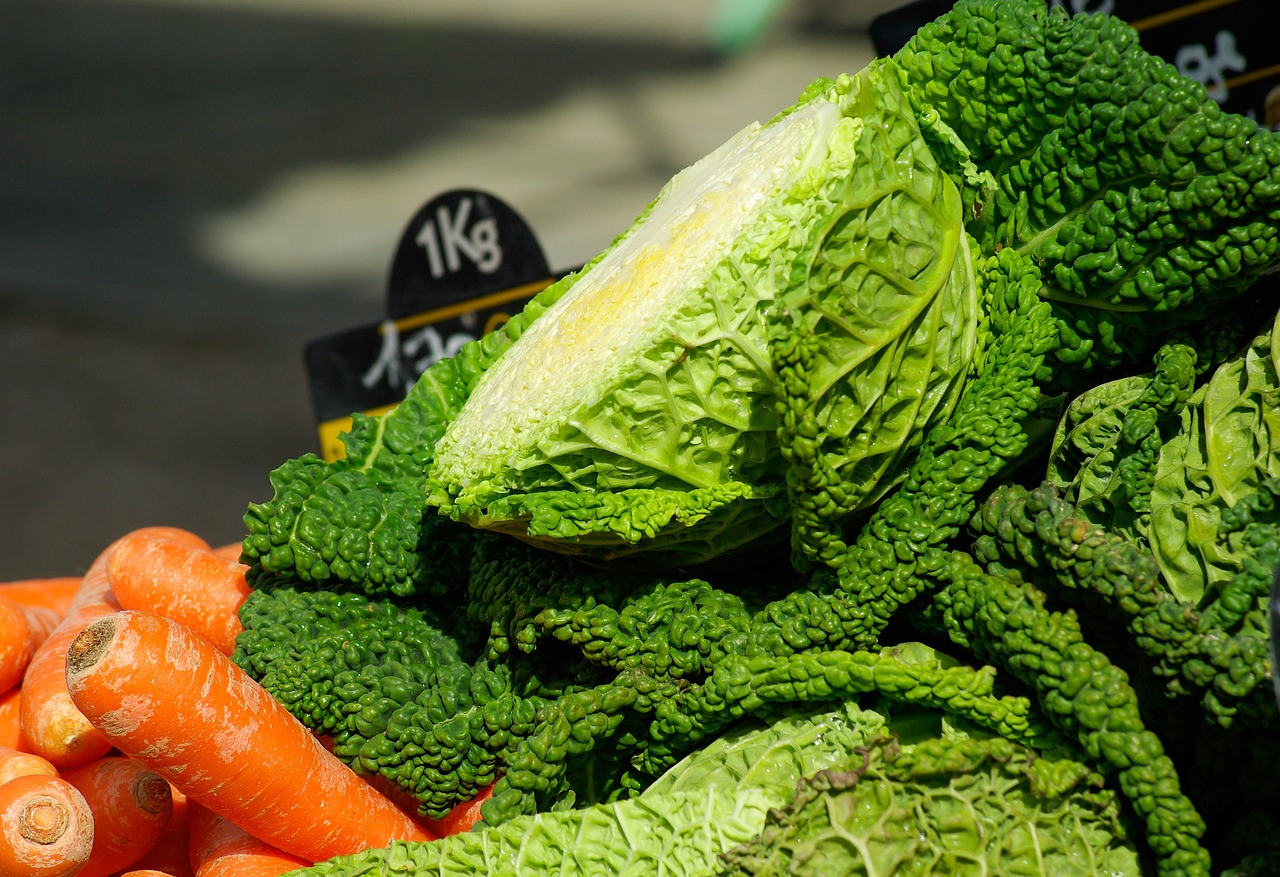 Pickled Cabbage & Carrots
Ingredient Provided: Cabbage & Carrots
Ingredients:
1 large cabbage
4 large carrots
6 cups of water
1 ½ cups apple cider vinegar
¼ cup sugar
2 Tbsp salt
2 Tbsp ground dried oregano
1 ½ Tbsp ground black pepper
Nutrition Facts for One (1) Serving
(Approx. 1 cup; makes 24 servings)
31 calories; 7 grams carbohydrates; 0 grams fat; 1 gram protein; 2 grams dietary fiber
Average cost for one recipe: $6.81
Directions:
Wash the cabbage and carrots, then remove the outer leaves of the cabbage. Slide the cabbage into thin strips and shred the carrots with a cheese grater. Place the cabbage and carrots in a large container. Combine the water, vinegar, sugar, and salt into a mixing bowl and whisk together until sugar and salt are dissolved. Add the dried oregano and black pepper to vinegar mixture and stir. Cover the vegetables with the vinegar mixture and seal the container with an airtight lid. Let the container sit in the refrigerator for at least one day before eating. Vegetables will last in the refrigerator for 4-7 days. Serve on tacos, over fish, on a sandwich or with pupusas.
---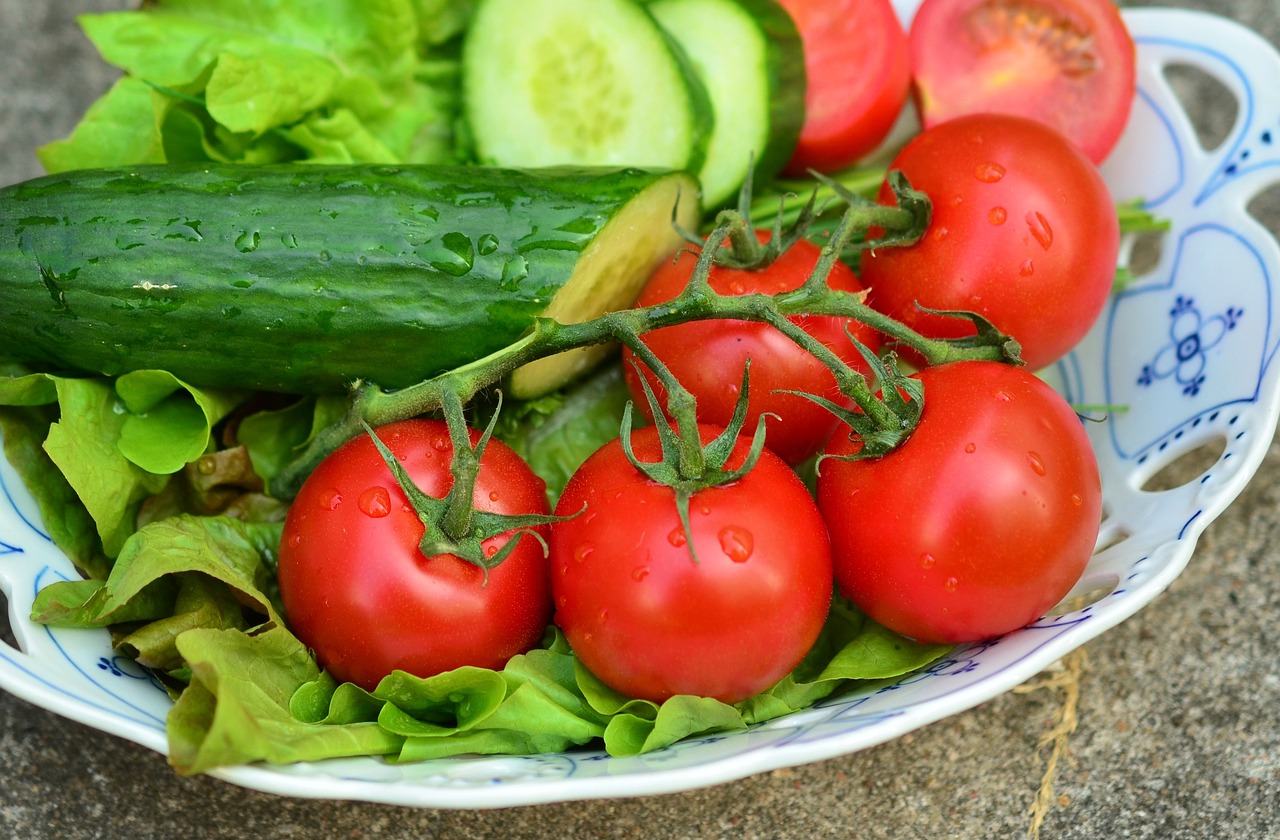 Savory Lettuce, Tomatoes, Rice & Beans
Ingredients Provided: Lettuce & Tomatoes
Savory Rice & Beans
Ingredients:
½ cup cooked brown rice
¼ cup cooked black beans
1 ½ oz (1/8 cup) shredded cheddar cheese
2 cups lettuce & sliced tomatoes
On the side: ½ cup of raisins (how is this used?)
Nutrition Facts for One (1) Serving
490 calories; 9 grams fat; 11 grams dietary fiber
Average cost for one recipe: $1.36
Directions:
Heat the brown rice and beans in a pan on medium heat. In a serving bowl, place rice and beans mixture and top with cheese, lettuce, and tomatoes. Ingredients Provided: Lettuce & Tomatoes