Unveiling New Initiatives as Children Return to School
From the Desk of Megan McCarthy Beauvais
As the summer days gradually give way to fall, we find ourselves at that exhilarating juncture once again—Back to School! It's a time of anticipation, preparation, and the promise of new beginnings.
For many of our young members, the return to school symbolizes an opportunity to learn, grow, and expand their horizons. It's our privilege to be a part of this journey, providing a safe and supportive environment that encourages each child to dream big.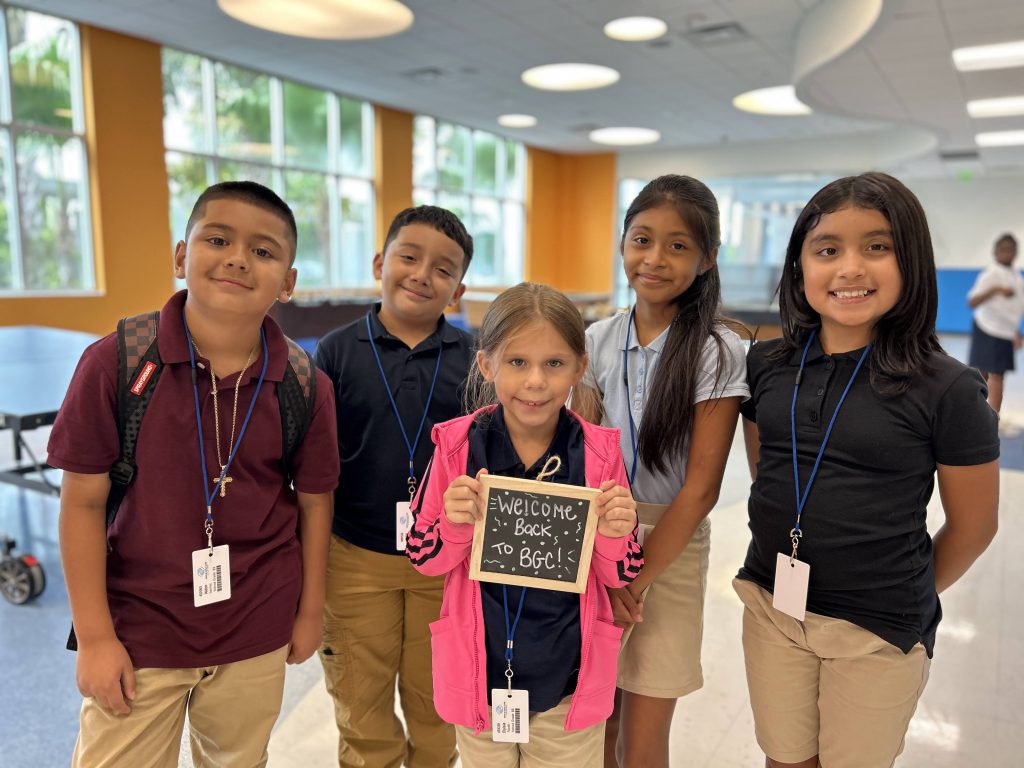 As we prepare to welcome back familiar faces and embrace new ones, I am reminded of the immense impact our Boys & Girls Club community has on the lives of these incredible young individuals. Our dedicated staff and volunteers work tirelessly to ensure that every child who walks through our doors feels valued, empowered, and inspired. We are not just an after-school program; we are a place where lifelong friendships are formed and where futures are shaped through mentorship, guidance, and educational enrichment.
Prepared to start another school year, our team is unveiling initiatives that are some of the most ambitious yet. From academic enrichment programs designed to bridge learning gaps, to mentoring sessions that foster personal growth, we are dedicated to equipping our members with the tools they need to excel both in and out of the classroom.
1. Academic Excellence
Our after-school programs are tailored to reinforce core subjects, ensuring that our young learners have a strong foundation to build upon. With your support, we can offer individualized tutoring, interactive workshops, and access to cutting-edge educational resources that make learning engaging and effective.
2. Resiliency and Emotional Development
The transition back to school can be challenging for many young minds. Through our guidance and counseling services, we strive to nurture resilience and emotional intelligence, fostering an environment where our members feel supported and confident in facing any hurdles that come their way.
3. Creative Exploration
Beyond textbooks and tests, we believe in the power of creativity to inspire innovation. With your generosity, we can offer art, music, and technology programs that allow our members to explore their passions, fostering a holistic approach to education that celebrates diverse talents.
4. College and Career Readiness
As our older club members prepare to step into the world beyond, we are dedicated to preparing them for higher education and fulfilling careers. Your contributions enable us to offer workshops on resume building, interview skills, and college applications, giving them the tools they need to chase their dreams.
As we venture into this exciting back-to-school season, I invite you to join us in celebrating the joy of learning, the thrill of growth, and the boundless potential of each Club member. Your continued support fuels our mission and transforms lives in ways that words can hardly capture. You are champions of change, partners in progress, and beacons of hope. Together, we are building a brighter future for the next generation, one where every child can develop their full potential.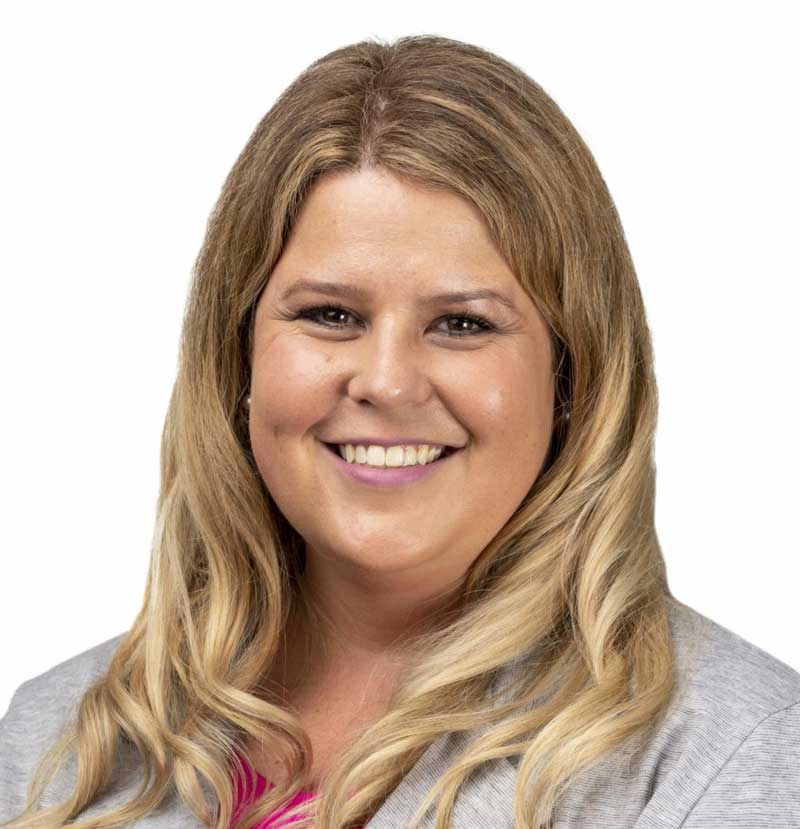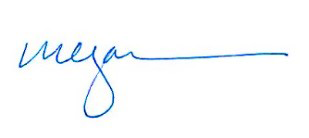 Megan McCarthy Beauvais
President & CEO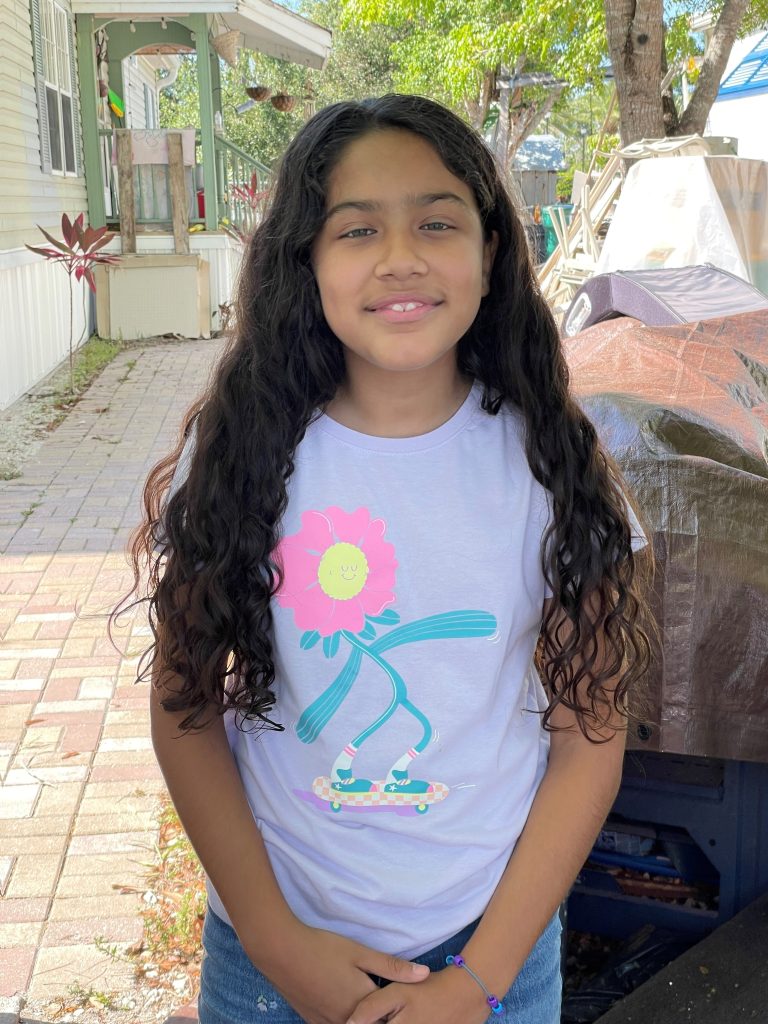 Meet Jazlyn
Nichols Club Member
How did you find out about our services?
 My older sister was a member.                                                                              
How many years have you been at the Club?
  2 years
What specific programs do you benefit from?
 I participate in Summer Brain Gain, dance, and sports clinics.
Why are Club services essential?
I took Math twice a week during Summer Brain Gain which will help when I return to school. Dance and sports have helped me improve my social and communication skills. Through Club programs, I have been able to break out of my shell and increase my self-esteem.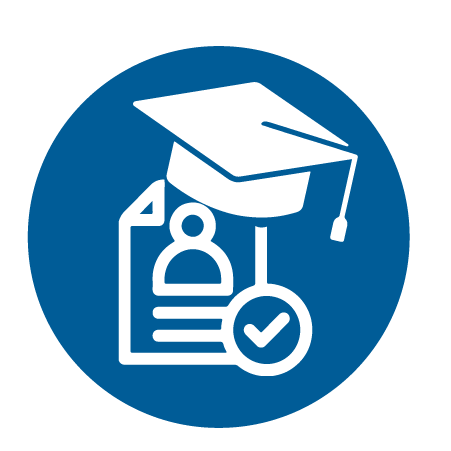 Education & Career Development
Nichols Club members participated in a special summer experience on the Learning Adventures Bus, a program of the Conservancy of Southwest Florida. Using fun and engaging hands-on activities, members learned about the importance of protecting wildlife and important tips on ways to respect the environment. In the Learning Bus Lab, a sea turtle nesting game on touch tables, members were able to create a simulated sea turtle nesting excavation. They also learned about some of the organisms that can be found in Collier County and how they can help protect them in the future by making good decisions about our environment.
At both the Nichols and Bolch Clubs, members participated in the Summer Brain Gain program, practicing their math, writing, and reading skills. In addition to traditional curriculum packets, they learned through educational games including Math War, Speed Spellers, Word Games, Math Relay and Scramble.
---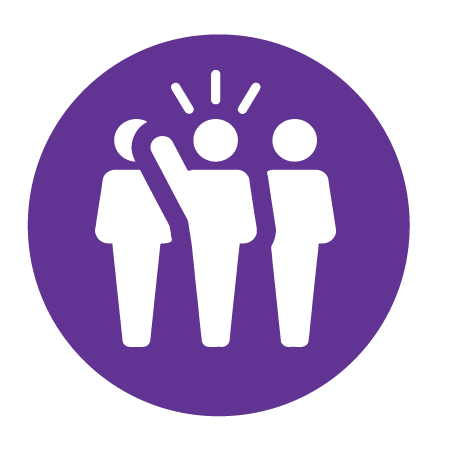 Character & Leadership Development
A highlight of the summer program, 20 Club members were invited to attend the Crowning Daughters of Success Blossoming Experience at the Naples Botanical Garden. The transformative and empowering Blossoming Experience program is designed to give girls in 6th grade and higher the life tools needed to blossom as individuals, in relationships with others, and in life. The program is focused on social and emotional development, nurturing self-esteem and character to create confident young women.
During a one-day session this summer, participants had the ability to explore botanical life, discover new career options, and be empowered to live life purposefully, proudly, and powerfully. Empowerment sessions were facilitated by Tasheekia Harris, founder of Crowning Daughters for Success (CDFS) Enrichment Program, author, and empowerment Speaker. Tasheekia shared her perspective on the goal of the program: "We believe in building strong girls so that we do not have to repair broken women."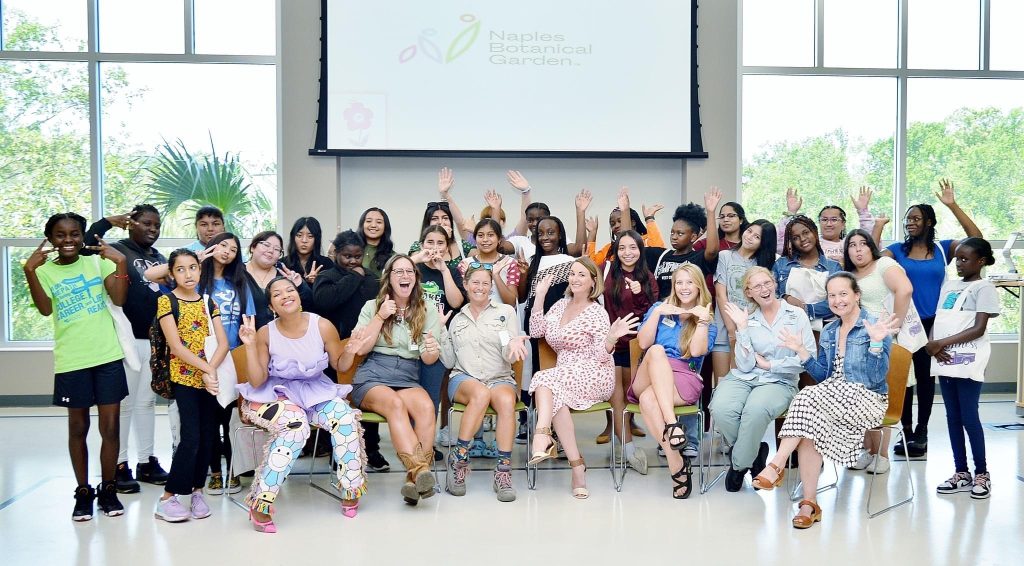 This session included a career panel featuring Naples Botanical Garden professional staff, a guided tour through the Botanical Gardens, exercises in an empowerment activity workbook, and reviewing the "Dressing My Inner Beauty" journal guide, written by Tasheekia Harris. Participants shared how the content, environment and mentorship were powerful seeds that harvested 'self-awareness" and "acceptance," and invoked "positive change." Each young woman also received an "Inner Beauty" glam bag that included haircare and other hygiene products, as well as treasures from the Naples Botanical Gardens.
The successful program met its goal of encouraging members to increase their personal strength and better prepare emotionally and mentally to start the school year. Seeing members beam with excitement reinforces how important these programs are as part of the Club experience. When participants returned to the Club, they were eager to share everything they learned with their peers, staff and volunteers. They gave the program rave reviews:
"This day was what I needed before school starts. The Blossoming Experience helped me with self-care and caused me to set more positive goals."
"I loved experiencing the beauty of nature, hearing about career testimonials from the panel, and learning how to value myself and others."
"This was the best field trip! We learned, had fun, met new people, and learned how to thrive in life."
---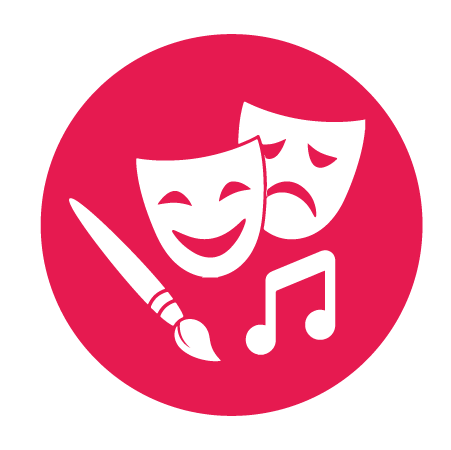 The Arts
At the conclusion of summer programming, each Club hosted a Summer Art Showcase.  Members presented the dance routines taught by Ms. Isabel, with a theme of "Tropical Paradise." The theme carried forward as members also showcased their tropical art, from paper sea animals and fish, clay coral structures and papier mâché pieces.  Teen members created room and stage decorations for families to enjoy as members performed during the evening program.
Middle school members from Bolch had the unique opportunity to watch a dress rehearsal of the Tony Award-winning musical, Into the Woods JR, which featured performances from Cinderella, Little Red Riding Hood, Jack (and his beanstalk) and the Witch, in a lyrically rich retelling of classic Brothers Grimm fables.
At the end of their summer camp, 24 third, fourth and fifth graders from Bolch were invited to watch a dress rehearsal of Beauty & the Beast, performed by The Naples Players. Members described it as an amazing experience to see actors and actresses playing their characters. They returned to the Club not only excited for the next opportunity to see a dress rehearsal but also hoping to participate in a play at the Club.
---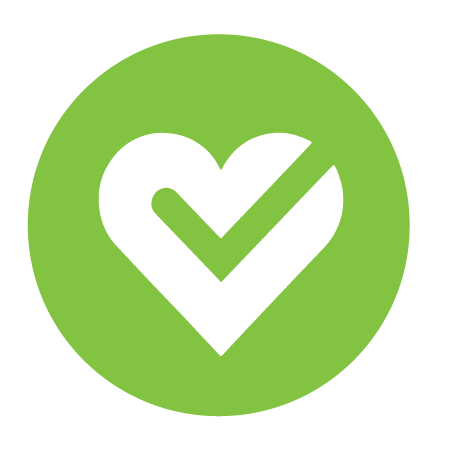 Health & Life Skills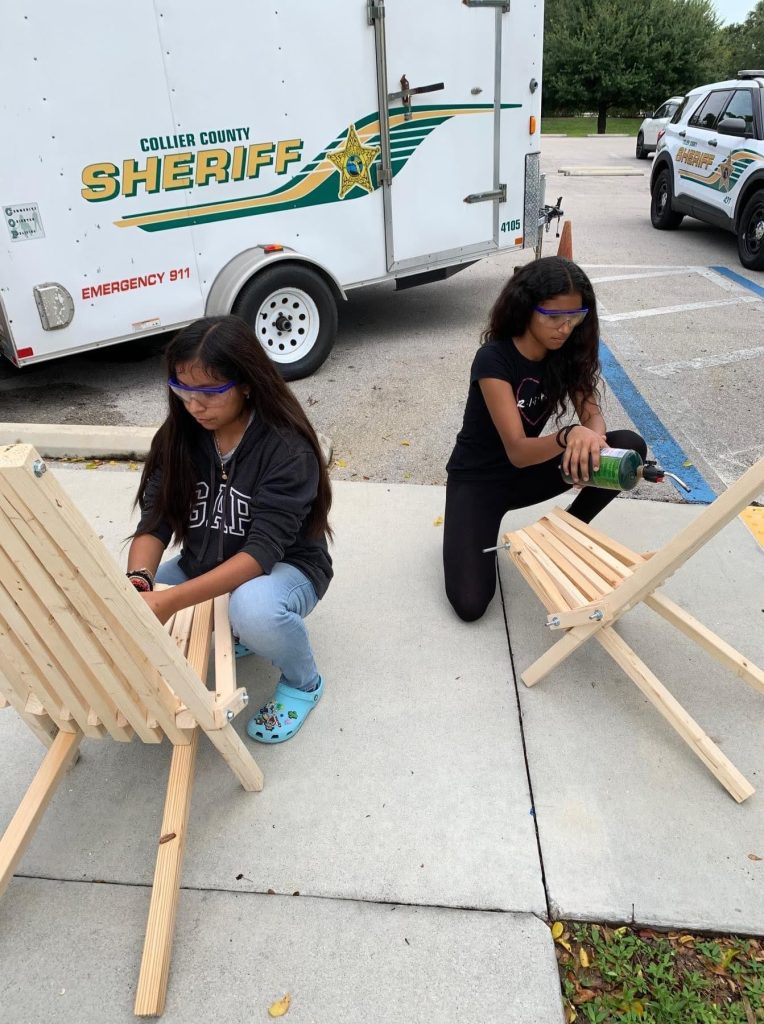 Summer programming provided a perfect opportunity for members to focus on learning and practicing healthy habits in the Clubs, including how to balance their diets, encouraging movement and outdoor play, and teaching best practices for personal hygiene. Members learned tips on how to prevent germs from spreading and maintain a safe living space. They also learned more about developing a positive, healthy body image. At a special program at Bolch, members learned the proper way to brush their teeth and were encouraged to continue their healthy dental habits at home.
UPS Road Code, a program that educates teens about safe driving techniques based on training UPS provides its own drivers, successfully graduated 140 members at Nichols and Bolch between June and July.
Middle school members at Bolch had the special opportunity to participate in Collier County Sheriff Kevin Rambosk's Summerfest Program. Collier County Sheriff's Office Youth Relations Deputies Tenuto, Fitzgerald, Alexander, and Colon, along with Cpl. Council, hosted a two-day Build-A-Chair program. After our Summer Art Showcase, members were able to take their chairs home.
---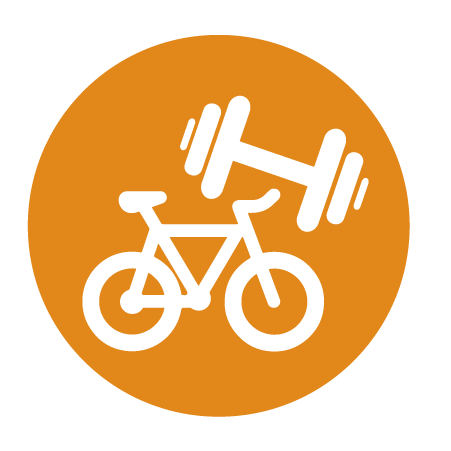 Sports, Fitness & Recreation
Over 250 Boys & Girls Club members—from kindergarten children to high school teens—participated in a medley of sporting activities during the Sports Summer Camp. The primary sports offerings included basketball, baseball, soccer and volleyball. Male and female members learned about the fundamentals of each sport and acquired new skills.
The growing popularity of sports at the Club has triggered the creation of the Boys & Girls Club of Collier County "Sports Academy," giving members a chance to participate in daily sports clinics. Two different sports are offered each week, and at the conclusion of the clinic sessions, members will participate in leagues related to each sport. The Sports Academy will run until the conclusion of the school year and is open to children in second grade through middle school.
---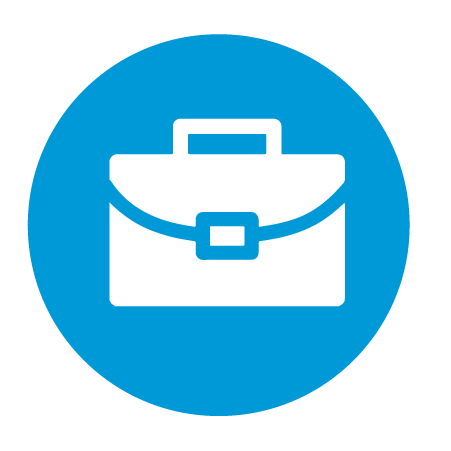 Workforce Development
A two-week camp called iTECH Summer Career Experience Wheel focused on career readiness. Members were able to learn about different career opportunities available at iTEC, the technical college in Immokalee, including culinary, logistics, CSIT, and health science.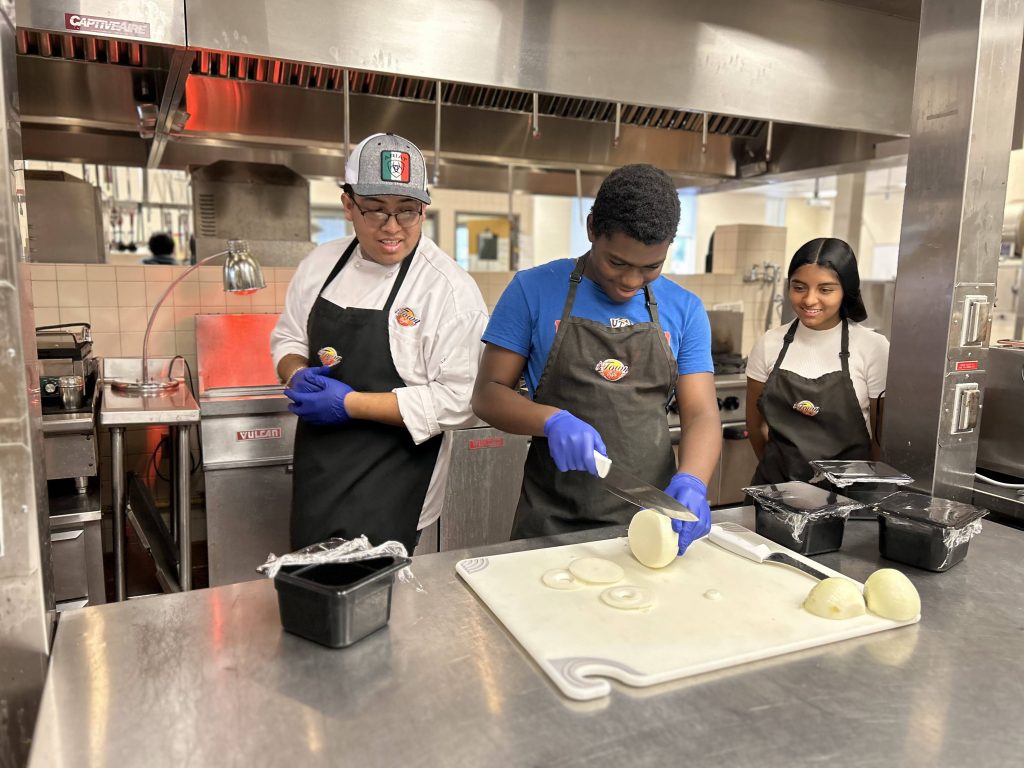 In culinary, members learned how to make popular dishes such as pizza, desserts, and pasta. They also had the opportunity to work in the iTECH Café where they learned how to prep food, operate the cash register, serve customers, and close the café.
In the logistics sessions, students learned how packages get to their doorsteps. They discussed logistics companies, such as UPS, FedEx, Amazon and USPS, and the different careers available in the field. Members also discussed how it is possible for companies like Amazon to offer free overnight shipping.
In computer science information technology (CSIT), members not only learned about possible careers, but they also participated in a unique two-day project taking a computer apart and putting it back together again. As they were disassembling, they were learning about the parts that make up a computer and why each part is essential. They could not believe how they were able to disassemble and re-assemble a computer, and then went right on to do the same with a laptop.
In health science, members toured clinical studies labs, learning about the different health and science career paths. They learned how to perform CPR on mannequins and how to check their pulse, how to patch up a wound, and learned about special care provided to newborns in hospital neonatal intensive care units.
According to Ms. Yvelande, Boys & Girls Club Teen Coordinator, "The iTECH Summer Career Experience Wheel gave our students excellent exposure to new career information. Not only did members learn from professionals about different career paths, but they were also particularly pleased to engage in hands-on experiences. Members were exposed to a "day in the life" with these career paths and some members even changed career goals after learning more about various options. Most kids decide on a career path by watching television or hearing someone talk about a career, but when you get a chance to experience it, you have a much better idea whether it is something you would enjoy."
---
Community Outreach Initiatives
Boys & Girls Club plays an important and ongoing role to provide Club information and program highlights to keep the community informed about the programs and services available to children, teens and families. In addition, the Club share information about partnerships, including Harry Chapin Food Bank, Goodwill JobLink Mobile Unit, and The Alliance for Period Supplies, Brighter Bites, Comerica Bank, Ronald McDonald Care Mobile, UF Diabetes Prevention Services, and many others, to give our members and their families the help and support they need.

Your donation changes lives.
Please join us in ensuring that youth in our community can receive the educational support and tools they need to help them thrive academically, socially and personally. Every life changed is made possible by donations from caring individuals, like you, who believe in our mission.
Your generous gift will ensure future generations have the programs, resources and guidance to help them achieve academic success, make healthy life choices and foster the skills they need to develop their full potential.