From the Desk of Megan McCarthy Beauvais
This time of year is such a special season. Like no other time throughout the year, there is overwhelmingly positive energy that comes from thankfulness, generosity and love.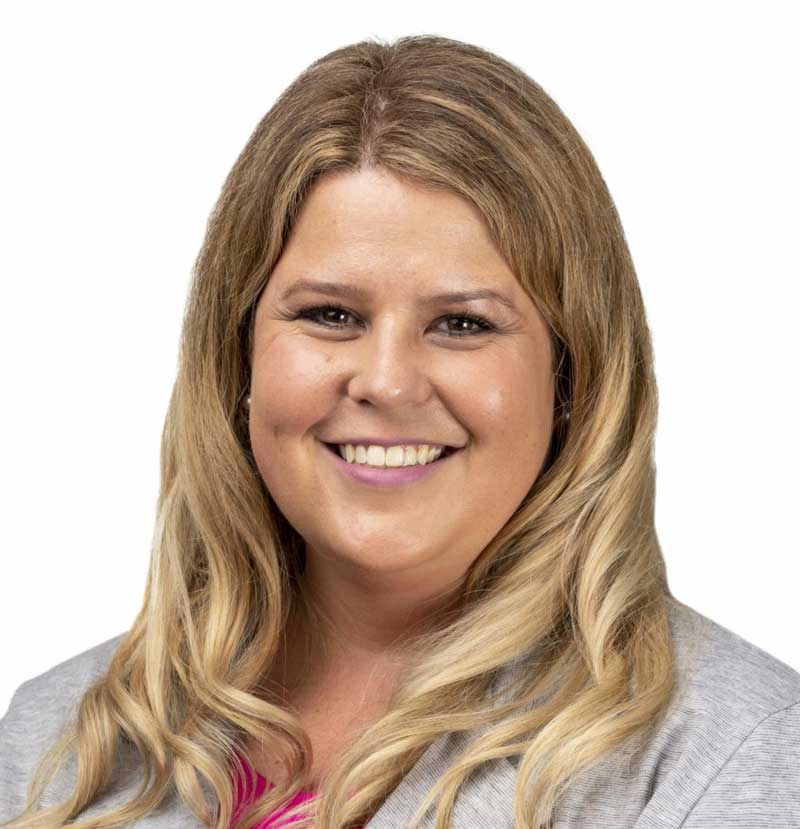 This wonderful sense of community and kindness is evident at the Boys & Girls Club of Collier County, where a warm feeling fills us all with a purpose that transcends "a job." The importance of our work, to promote positive outcomes by providing opportunities, fostering positive relationships, and giving the support that is needed to develop young people, is no more apparent than at year's end when reflecting on the accomplishments of the past year, and determining goals for the year to come.
I deeply thank everyone affiliated with Boys & Girls Club of Collier County. I thank our Board of Trustees and Directors who fearlessly move our mission forward to do more, be more, accomplish more for the youth who need us most. Our organizational team who never stop and put their hearts into their work year-round. Our donors and supporters who financially contribute to the variety of programs, resources, and opportunities that we are able to provide to Club members that we know are positively changing their lives. Our volunteers who always show up to lend their time and talent in so many different ways. Our community partners who collectively bring their strengths to the table to provide a more enriching experience for our youth. To each and every one of you, thank you from the bottom of my heart. Each of you is a vitally important part of the Boys & Girls Club of Collier County.
I wish you all the joy, love and peace this season can bring and a very happy New Year!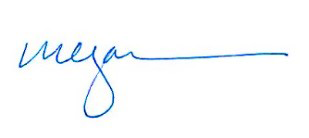 Making Spirits Bright with Holiday Festivities
Club Members at all of our sites enjoyed a multitude of holiday activities, including gifts, treats, games and more! Thanks to generously donated gifts from the community and business partners, each child received at least one gift to brighten their holiday spirits. Some Members participated in a 3-day camp making holiday treats such as candy canes with fruit, Rice Krispie Christmas trees and gingerbread cookies to take home and bake. Each classroom had its own holiday party and our Youth Development Professionals got into the spirit by decorating their classroom doors. The festivities were greatly enjoyed by all!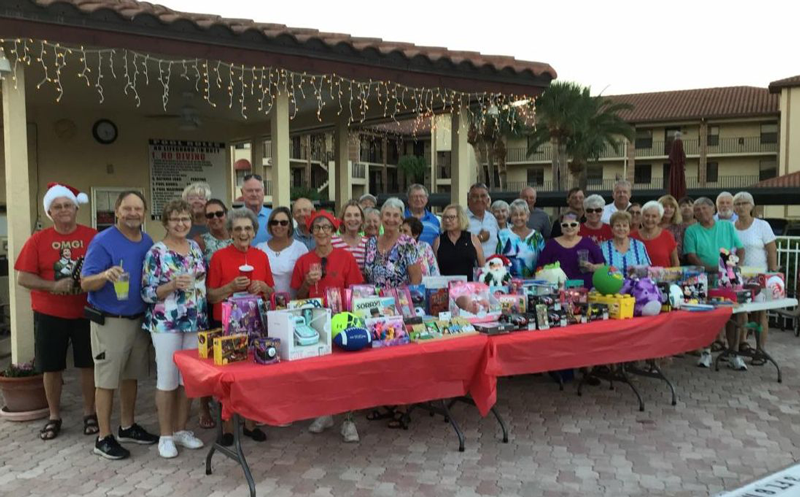 Member Spotlight
Boys & Girls Club staff nominated Elijah as the organization's leader for UPS Road Code, a national program that educates teens about safe driving techniques based on training UPS provides its own drivers. Elijah is a natural leader who will share UPS' tips and techniques with teen drivers in Collier County. The program focuses on different safety principles, from basic instruction to the consequences of risky behaviors such as talking on cell phones, texting or drinking while driving.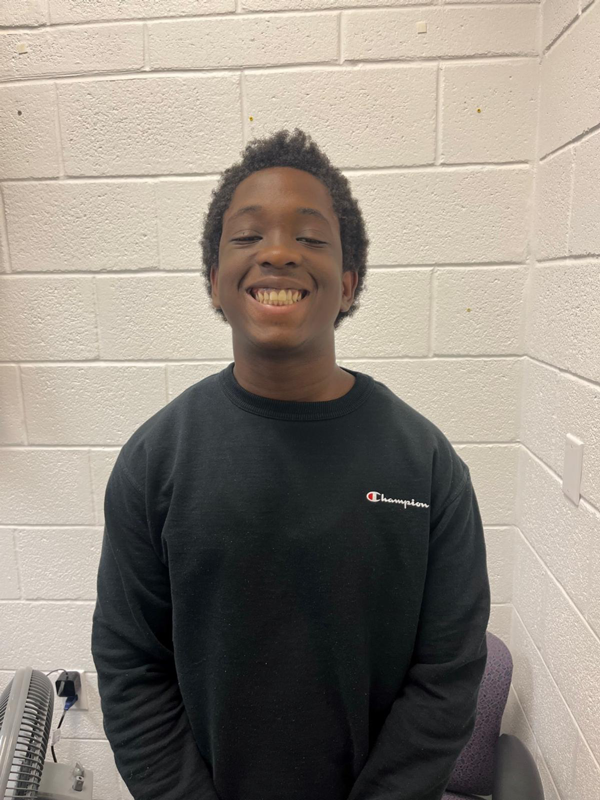 Elijah
Age: 16
Grade: Sophomore
School: Lely High
Boys & Girls Club member: 8 years
Accomplishments:
2021 Youth of the Year candidate
Junior Men of Initiative participant
Culinary staff member
Personal interests: science, music and topics in black culture
Academic interests: engineering and medicine 
View Our Annual Report
In our 2022 annual report, you'll learn more about the outstanding results we achieved this past year, thanks to our valued, strategic partners and generous community.

Impactful Gifts
Many individuals and businesses give year-end monetary donations to nonprofits, helping to reduce their tax liability while supporting causes close to their hearts.
There are other ways to give without cutting a check, though. Below are three options to consider:
Donate an appreciated stock
Make a Charitable IRA Rollover and/or Qualified Charitable Distribution
Establish a Donor Advised Fund
Each strategy ultimately will help Boys & Girls Club accomplish our mission and vision while simultaneously offering tax advantages. Now is a great time to consult your professional advisors to develop a giving plan that is beneficial to both parties.
You can also donate to the Boys & Girls Club of Collier County and the students we serve every day and do Whatever It Takes to make a big difference in their lives. Thank you!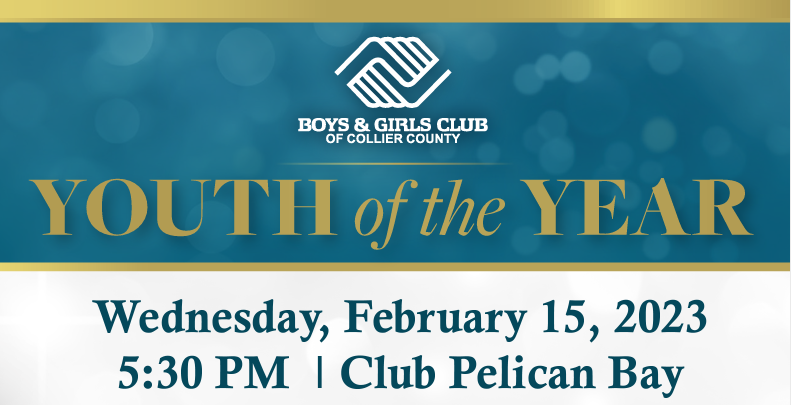 Please join us as we honor 10 inspiring nominees who exemplify the virtues of good character, academic excellence, community service and strong leadership. Our Youth of the Year event is a premier recognition program that culminates in the naming of our 2023 Youth of the Year, who will receive scholarship funding and be eligible for a statewide competition. 
"Our theme for this event is 'Our Future is in Good Hands,' and that's certainly true with this year's group of honorees. These teens are exceptional leaders in the classroom, at the club and across the community." –Megan McCarthy Beauvais, CEO and President
Wednesday, Feb. 15
Club Pelican Bay
707 Gulf Park Drive
Naples, FL 34108
Tickets are $750 per person and include dinner, a cocktail reception and formal program.
Holiday Closures
Boys & Girls Club locations in Naples and Immokalee, as well as administrative offices, will be closed through January 2 as our team celebrates the holiday season with their families. 
In the meantime, Collier County families can still register for the After-school Program this spring. Clubs are open on school days from 2:30 to 7:00 p.m. and nutritious meals and snacks are provided. Transportation is available from select schools.