Celebrating our Youth of the Year
Meet Joodlhy Charelus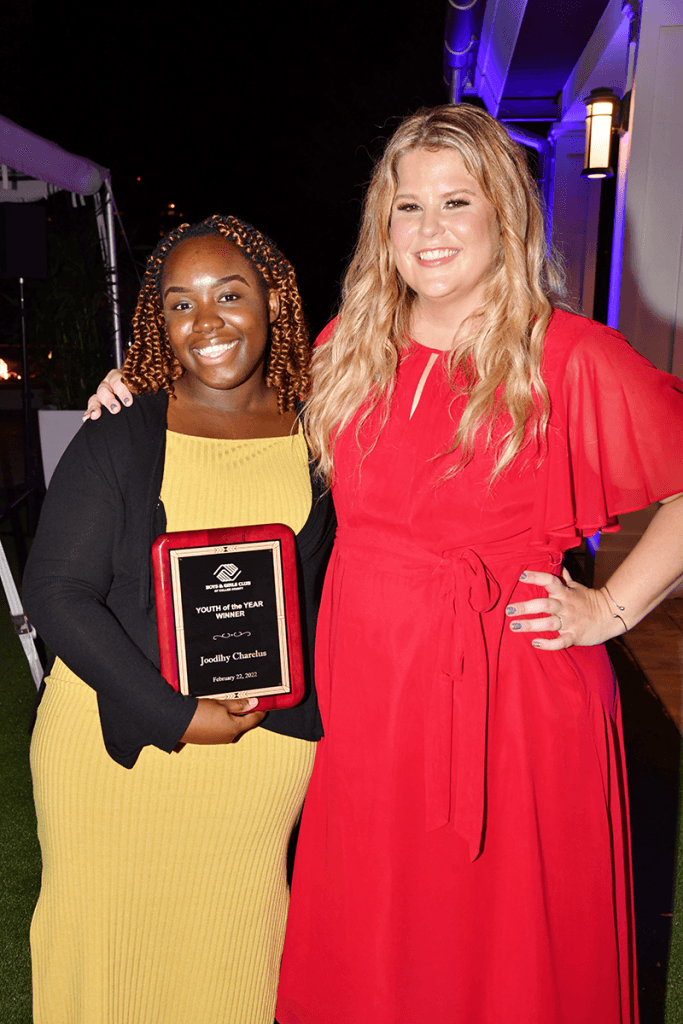 Each spring, the Boys & Girls Club of Collier County honors one student member who exemplifies the virtues of good character, academic excellence, community service and strong leadership. This year, our panel of esteemed judges selected Joodlhy Charelus as the 2022 Youth of the Year.
Joodlhy is a senior at Lorenzo Walker Technical High School and has been an active club member for seven years. She has participated in Keystone Club, Mr. & Ms. Manners, Girls on the Run and several athletic programs. After graduation, Joodhly hopes to attend Florida Gulf Coast University and ultimately become a nurse practitioner.
"Joodlhy clearly understands the impact of the Boys & Girls Club on her life, now and into the future," said Boys & Girls Club CEO and President Megan McCarthy Beauvais. "She recognizes that a safe, nurturing environment helps student members thrive, and it's gratifying to hear Joodlhy discuss a desire to use her voice to advocate for others. That is exactly what we hope to accomplish for every member who comes through our doors."
Joodlhy will be competing at the State Youth of the Year Competition in April.
Nine additional student members also were recognized as Youth of the Year nominees: Juan Cardenas, Tatianna Chappell, Yv'Rose Cherelus, Elijah Cledanor, Lawence Joseph, Sotayouna Joseph, Elizabeth Levy, Noel McFarlane and Isabella Suarez.
Making an Impact
The Youth of the Year celebration, held at Club Pelican Bay in Naples, attracted 200 supporters and raised $550,000 to support club initiatives, including member scholarships. It is the Club's largest fundraising event of the year.
While guests enjoyed cocktails, dinner and friendly conversation, they also had opportunities to be inspired through speeches from each finalist, as well as keynote speaker Mona Dixon, the 2011 National Youth of the Year Award winner who went from being a homeless teenager to a college graduate serving on a U.S. Presidential Committee.
The Boys & Girls Club helps students overcome the odds by providing a safe place for thousands of Collier County children and teens. After-school and summer programs help students improve academically, physically and emotionally. Fundraising events like Youth of the Year ensure that hardworking students like our Youth of the Year finalists have opportunities to reach their potential.
Giving is Living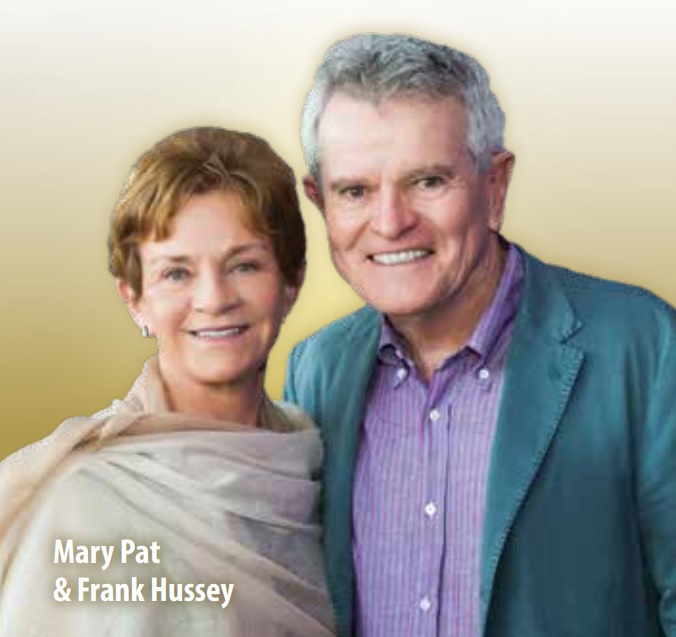 In addition to announcing our Youth of the Year, the Boys & Girls Club was proud to present Mary Pat and Frank Hussey with the Giving is Living Award in recognition of the couple's longtime support as donors and volunteers.
The Giving is Living Award recognizes incredible individuals who give generously of themselves to enhance the quality of life in Collier County. Recipients are everyday heroes who selflessly support organizations like the Boys & Girls Club so our community continues to thrive.
Mary Pat Hussey helped found the Boys & Girls Club of Collier County and has been an active member of the board of directors for three decades. Mary Pat also helped launched the Club's Blue CanTeen, the first not-for-profit Boys & Girls Club food truck in the nation. In 2017, Mary Pat was named State Board Member of the Year.
Together, the Husseys have helped usher tens of thousands of student members through the Boys & Girls Club's doors and toward a brighter future. Thank you, and congratulations!
Sponsor Recognition
Please join the Boys & Girls Club in thanking the following sponsors for their support of the Youth of the Year celebration:
Hope & Opportunity: Domenic and Molly Ferrante, Mary Pat and Frank Hussey, Schoen Foundation
Character & Citizenship: Joel Lipman, Morgan Stanley (the Wellington Group), Jerry Nichols, Audrey and Vaughn Pengelly, Juliana and George Phillips, Publix Charitable Foundation, Race Trac, Carolyn and Stan Sheetz, Kathleen St. James Taylor
Academic Success: Eleanor and Nicholas Chabraja, JP Morgan Chase Private Bank, Stock Development, Truist Wealth
Healthy Lifestyles: Bond, Schoeneck & King, Dianne Thornton
Leadership Development: Carole and James Crane, Cecile and William Law, Ann Lee and Jay Levitt, Susan and Francis Morley, The Pengelly Family, Michael and Elba Rodburg, Lea and David Smith, Particia Wagner
Fine & Performing Arts: Gulf View Dental
Honorary Sponsor (Sports & Recreation): Marilyn and James Kempf