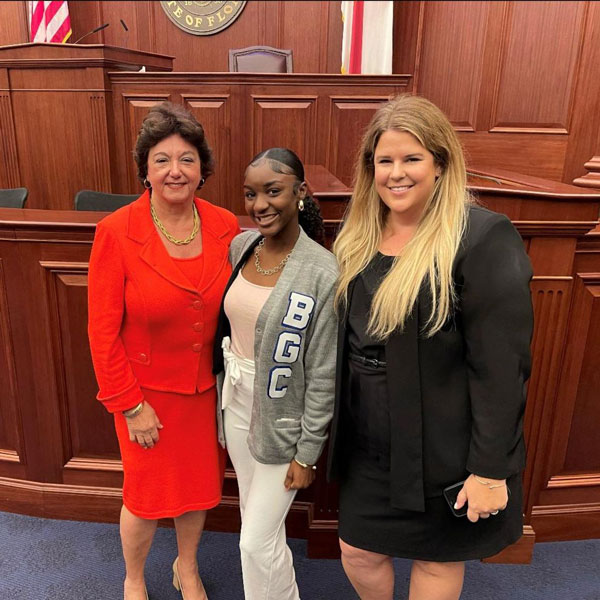 For over 25 years, Boys & Girls Club of Collier County has championed opportunities for youth, preparing them to be the problem-solvers, innovators, and leaders who shape our community. Our advocacy efforts build upon the knowledge that out-of-school time programming has the power to create positive change, providing role models and dynamic activities to support kids in developing their full potential as productive, caring, responsible citizens.
Recently we have seen increases in investments in early-childhood and higher education, but the value of out-of-school time — serving youth in grades K-12 — is largely unprioritized and under-funded. This was our message for our National Members of Congress and State Legislatures at our Advocacy Days in March and April, respectively.
To tackle the challenges facing our youth, we advocate for the resources to provide experiences and opportunities that equip young people with the tools they need to succeed, particularly in the areas of youth development programming and academics, workforce readiness, and healthy lifestyles that includes opioid prevention programs.
A highlight of our State Advocacy Day was including Club Alum Yv'Rose. A 12-year Club member and current college student, Yv'Rose met with Senate President Kathleen Passidomo, State Representative Lauren Melo, and aides in State Representative Rommel's office to discuss the vital role our Club played in her life. A living testament to how powerful a Club can be to a young person, we continue to advocate in order to serve more youth with high-quality programming that provides essential skills and knowledge necessary for young people to achieve great futures.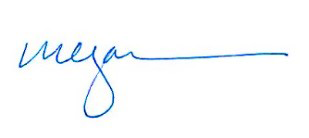 Sports, Fitness and Recreation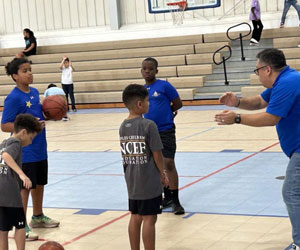 From open play in our games room to traveling baseball and track teams, sports, fitness and recreation is a core program area at Boys & Girls Club. Not only is it great for team building, sports programming is often the first Club experience for many kids who will then go on to participate in educational, arts and career development programming as well. Participating in our leagues and clinics helps youth to become physically fit and develop skills associated with teamwork, discipline, and camaraderie.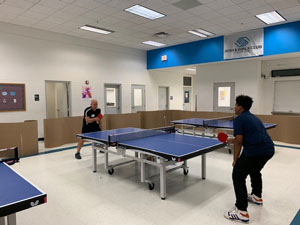 Our new table tennis team practices every Monday at the Nichols Club, under the guidance of board member and coach Flint Lane. Flint is an avid table tennis competitor who recently launched Major League Table Tennis, an 8-team league that will begin play later this year. You can read more about Flint's efforts here.
---
Spring Break Highlights at the Club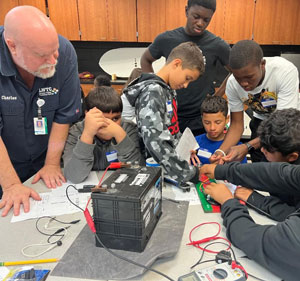 Our region's consistently warm temperatures and near-constant sunshine can sometimes make it hard to distinguish the seasons, but anyone who spent time around the Clubs recently —and saw the swarms of activity —knows that spring is in the air!
During Spring Break, our middle-school members visited Lorenzo Walker Technical College to learn about career opportunities in math, science, engineering, veterinary medicine and professional culinary arts and hospitality. The latter two disciplines were particularly popular, with members receiving hands-on kitchen experience learning how to properly operate utensils and appliances, as well as food preparation.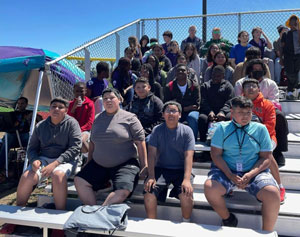 Our middle schoolers also joined their high school counterparts for a trip to Ft. Myers and the Cal Ripken College Day experience at Florida Southwestern State College. Club members toured campus and visited faculty, staff and students before taking in a softball game, with VIP access that included a personal autograph session with the team's athletes after the game.
The week was capped off with a trip to the Naples Zoo, featuring members feeding the giraffes while also learning about various ecosystems and wildlife. For most, it was their first time at the zoo — and an unforgettable experience.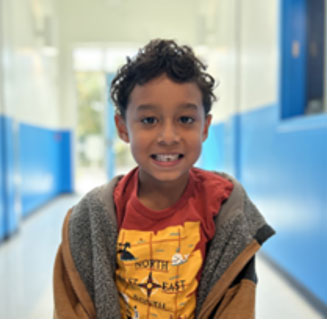 Adonis
Age: 6
Grade: 1st
School: Lake Trafford Elementary
Boys & Girls Club Member: One Year
Adonis lives with his family in Immokalee and attends the Bolch Campus. His parents are hard-working and supportive. He enjoys arts and crafts and playing outside, and also participates in our Power Hour program.
Adonis is sweet and kind and gets along well with the other Club kids. He loves to read and can often be found on the patio with a favorite book in hand.

11th Annual Crawfish Boil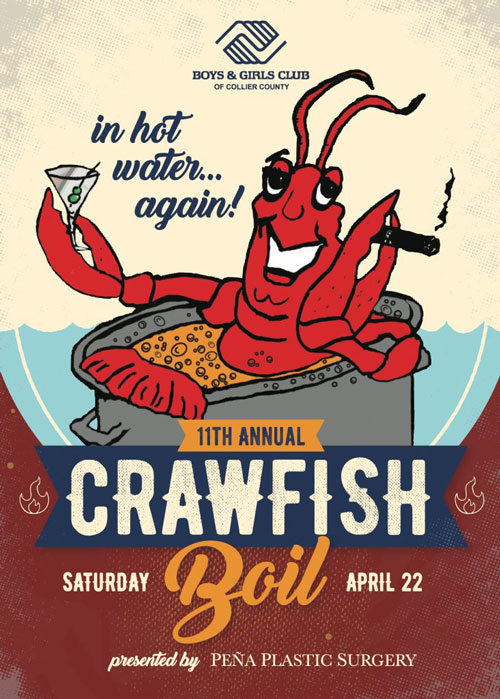 Date: Saturday, April 22
Time: 3 to 7 p.m.
Location: 210 Tupelo Road, Naples
Cost: $100 per person
Ages 13-18 – $50
Ages 12 & under – Free
Indulge in a full spread of crawfish with all the fixings you'd find at a traditional Louisiana feast. Beverages, including beer and wine, are included. The event is presented by Peña Plastic Surgery and features live music, raffles and lots of fun.

Your Donation Changes Lives
Please join us in ensuring that youth in our community can receive the educational support and tools they need to help them thrive academically, socially and personally. Every life changed is made possible by donations from caring individuals, like you, who believe in our mission.
Your generous gift will ensure future generations have the programs, resources and guidance to help them achieve academic success, make healthy life choices and foster the skills they need to reach their full potential.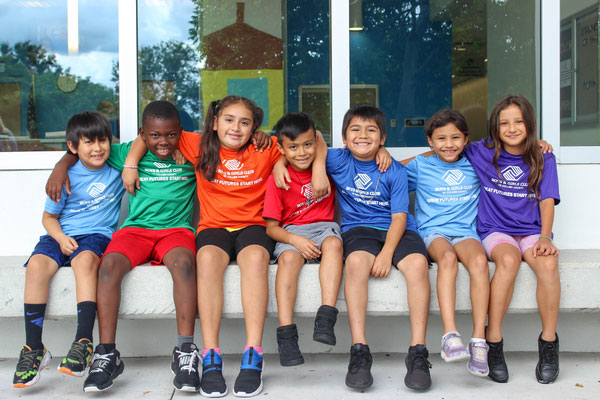 Great Futures Start Here
Be sure to follow us on social media or contact us at info@bgccc.com.