From the Desk of Megan McCarthy Beauvais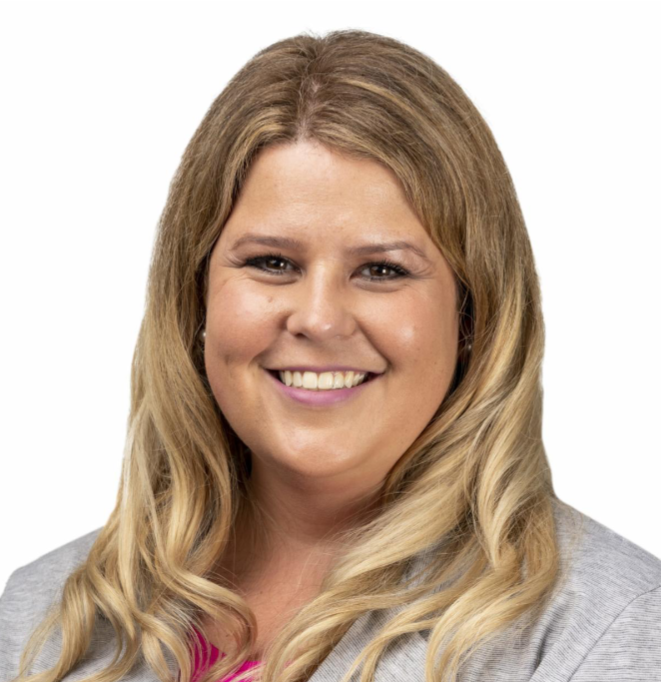 Whatever it takes. No matter what.
Boys & Girls Club of Collier County adopted this slogan several years ago to signify our commitment to doing whatever it takes to support children and teens in this community. When the pandemic started, for example, the Club adapted its programs to a virtual format, keeping youth connected and engaged when schools switched to remote learning. Clubs also became meal distribution sites, serving more than 1,200 families each week.
The slogan also was evident after Hurricane Ian made landfall. Boys & Girls Club immediately conducted a damage assessment and developed a reopening plan, and clubs safely reopened just days after the storm. That move helped expedite our community's recovery, creating a sense of normalcy for youth while allowing parents to return to work. Boys & Girls Club welcomed new members during this period, and even accommodated members from Lee County who were impacted by the hurricane. Our members enjoyed nutritious meals, learning activities and fun programs during a period when our community was at a standstill – whatever it takes, no matter what.
Event Recaps
FORE-the-Kids Golf Tournament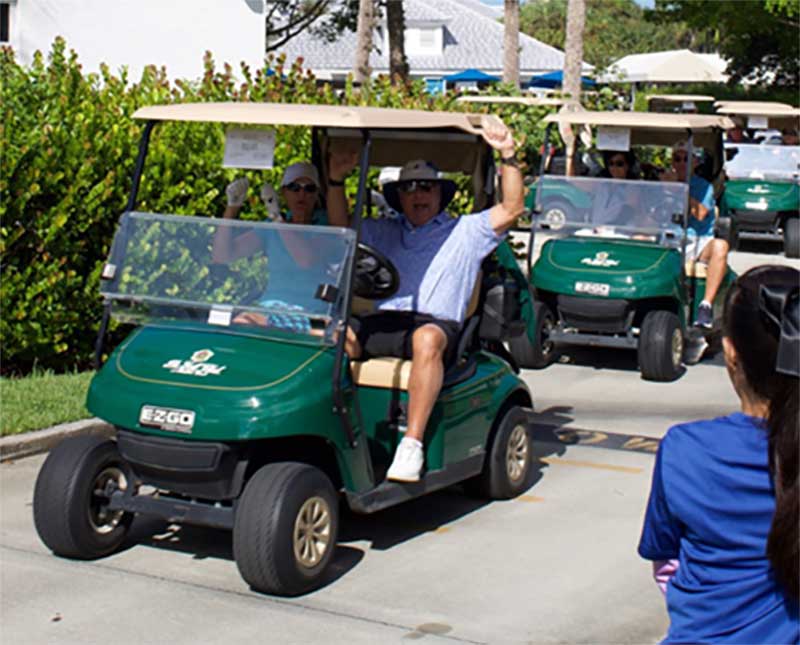 Another year, another fantastic day on the golf course!
Boys & Girls Club's 19th annual FORE-the-KidsGolf Tournament was held Nov. 5 at The Golf Club at Fiddler's Creek in Naples, where golfers enjoyed beautiful weather, a magnificent course and an opportunity to support the nearly 4,000 members who benefit from our programs. Through your generosity, we raised $310,000 Fore-the-Kids!
Non-golfers also joined in on the fun. The 19thHole After-Party featured a cocktail reception, live and silent auctions, an awards program and a strolling dinner.
Thank you to all of our golfers and party attendees, and especially our sponsors and auction donors. Together, we are doing "whatever it takes, no matter what" to help children and teens in Collier County.
Great Futures Kickoff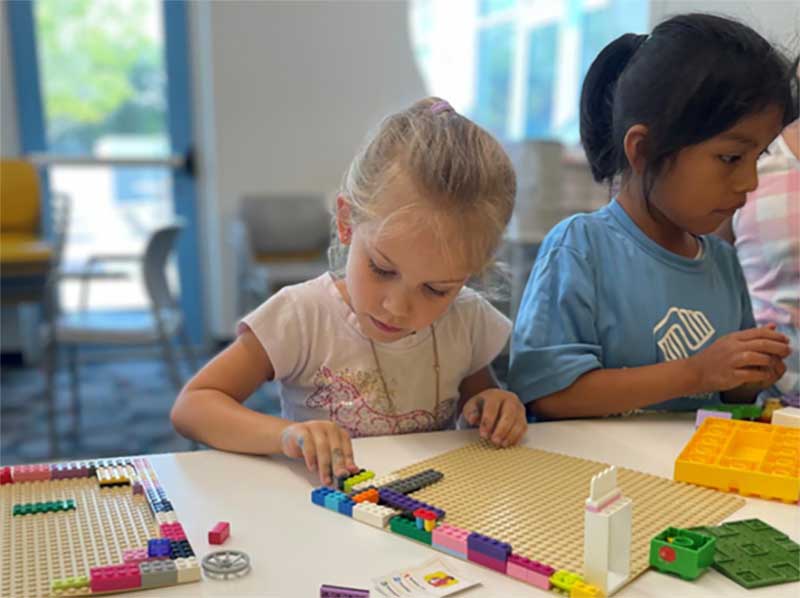 Boys & Girls Club launched its 2022-23Great Futures Start Here campaign with a kickoff celebration on Oct. 21 at the NicholsCampus in Naples. Supporters enjoyed hors d'oeuvres prepared by members of the Club's Junior Culinary Program, guided campus tours, and opportunities to watch a youth dance performance, examine artwork and learn about the Club's array of educational activities.
The kickoff event coincided with Lights on Afterschool, a nationwide event celebrating after-school programs and their important role in the lives of children, families and communities.
Missed the kickoff event? You can still contribute to the Great Futures Start Here campaign and make a difference in the lives of our student members.
The Cal Ripken Sr. Foundation Baseball & SoftballCamp Was a Home Run!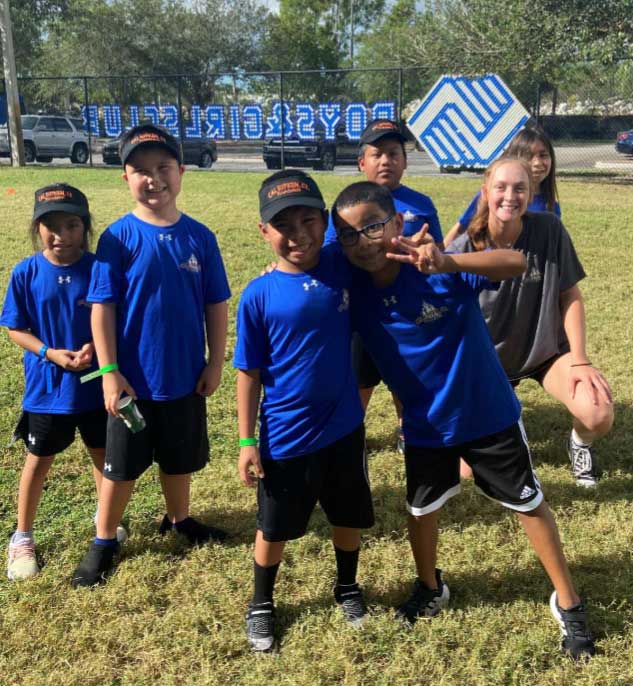 Over 45 members of the Boys & Girls Club of Collier County enjoyed a two-day Baseball &Softball camp through the Cal Ripken Sr.Foundation (CRSF). On Nov. 12-13, our members enjoyed a fun-filled weekend, learning the fundamentals of baseball and softball and getting a chance to play with members of the FGCU and FSW teams.​
Special thanks to the Cal Ripken Sr. Foundation for traveling down and making this special weekend possible!
Up Next: Youth of the Year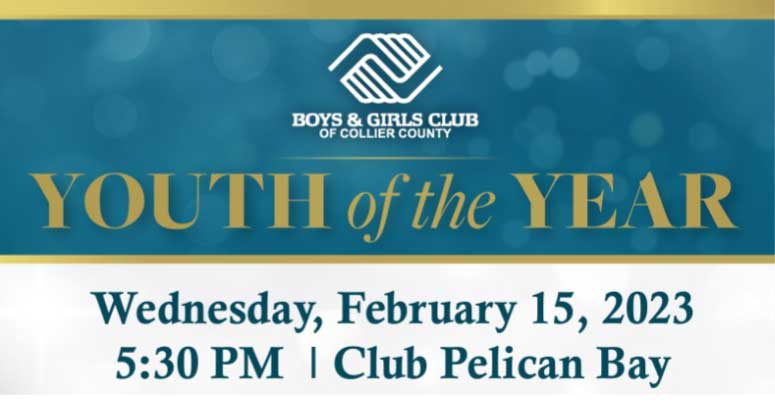 ur next major event is Youth of the Year, a celebration of club members who exemplify the virtues of good character, service and leadership throughout the year. The evening features a cocktail reception, gourmet dinner and program certain to leave attendees feeling inspired about the​next generation. Ticket and sponsorship opportunities are available.
Wednesday, Feb. 15 Club Pelican Bay. 707 Gulf Park Drive Naples, FL 34108. RSVP BY February 5, 2023
Welcome Back Volunteers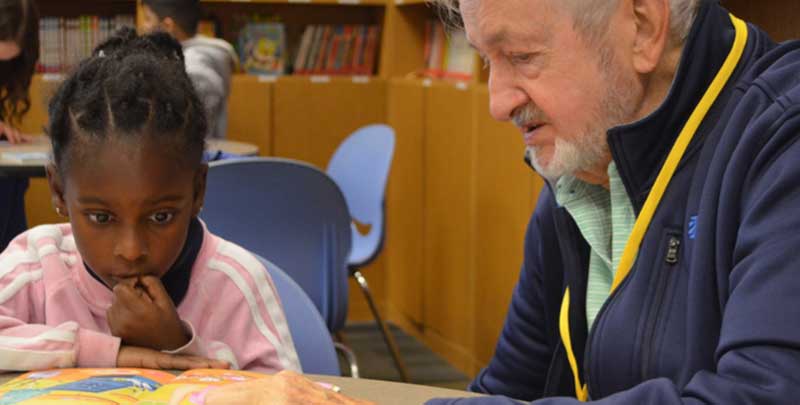 High season is upon us, and that's usually when we welcome back our dedicated volunteers to clubs in Naples and Immokalee. Winter in Southwest Florida will look a little different this year, though, because of Hurricane Ian. Some seasonal residents sustained damage to their homes and will be staying up North, but our clubs still need volunteers to help members reach their full potential. Won't you consider volunteering?
There are a variety of volunteer positions available, including:
Mentors
Academic tutors
Special event coordinators
Classroom assistants
Athletic coaches
Culinary specialists
Program assistants
Additionally, Boys & Girls Club has reintroduced its "Done in a Day" volunteer program, which is ideal for neighborhood associations and civic groups that want to adopt a nonprofit for a day of volunteer service. One-day volunteer opportunities include career day-like presentations as well as campus beautification projects.
Employee Spotlights
Jennifer Nelson Joins Leadership Team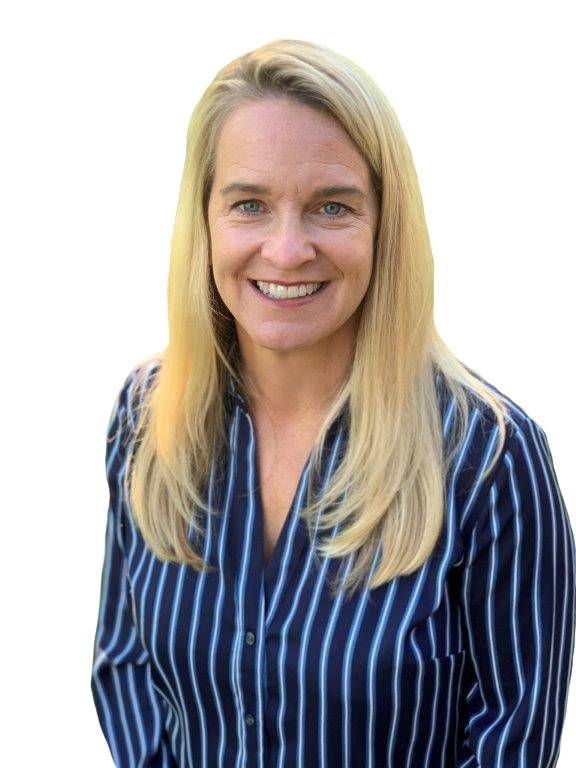 Please join us in welcoming Jennifer Nelson as our new chief development officer. In this role, Jennifer is responsible for all fundraising efforts, including setting the vision and strategy for the team, strengthening donor relations, events, planned giving, major gifts and the annual fund.
Jennifer has more than 24 years of fundraising experience in Florida and Minnesota, holding titles as director of advancement, vice president of external relations and special events coordinator. She earned a Bachelor of Arts degree in English and Spanish from St. Olaf College, and her community service roles include serving as a board member for the Minnesota Gift Planning Association and committee member for Leave a Legacy MN.
Employee of the Month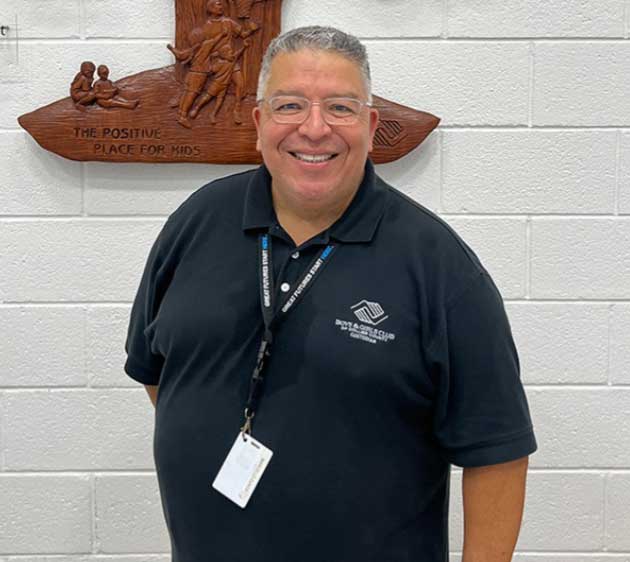 Please join our team in congratulating our latest Employee of the Month – Marco Guevara.
Marco is our lead custodian and joined Boys &Girls Club in 2010. He is beyond helpful with a can-do attitude, greeting everyone with a smile as they enter the building each day.
We are so happy to have Marco on our team!
Holiday Gift Drive sponsored by GL Homes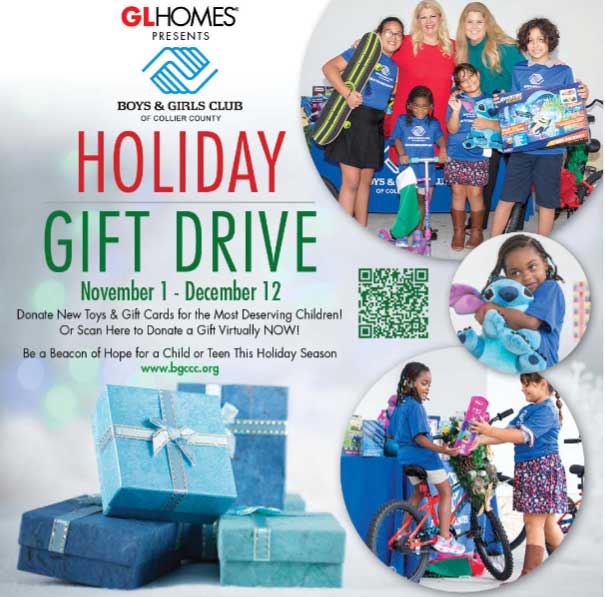 Gift the gift of joy this holiday season by donating new toys and gift cards to our deserving Club members! Bring toys to either our Nichols or BolchCampuses OR purchase from our Amazon wish list! We invite you to be a beacon of hope for a child or teen this holiday season.
Text to Give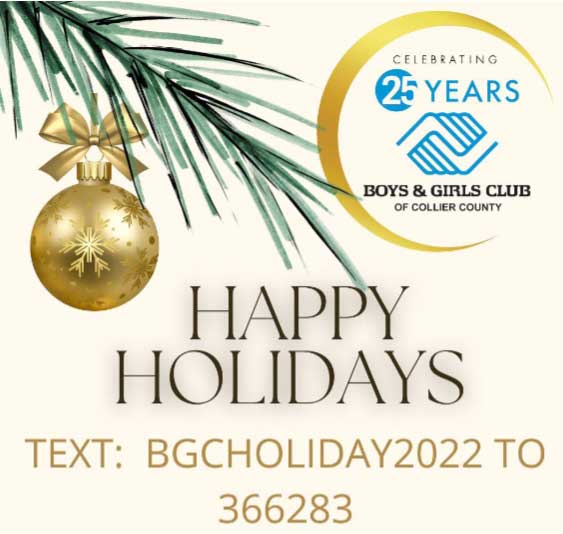 Did you know that you can support the Boys & Girls Club by simply sending a text? Send a holiday or year-year end gift by texting BGCHOLIDAY2022 to366283.​Thank you for doing whatever it takes to build great futures!