Women, Wine & A Worthy Cause
It's not too late to RSVP for what's certain to be one of the most talked about social events of the season – Women, Wine & a Worthy Cause. The highlight of the evening will be networking opportunities with successful women representing all walks of life, as well as fine wine, hearty appetizers, raffle prizes and musical entertainment.
Women, Wine & a Worthy Cause will be held from 5:30-7:30 p.m. on Wednesday, Dec. 15 at Jane's Café on 3rd in Naples. Tickets are $75 each with proceeds supporting Boys & Girls Club programs that serve more than 3,000 at-risk children and teens in Collier County.
Sponsors for Women, Wine & a Worthy Cause include Naples Illustrated, Linda Dubroof-McGinnis and Jane's Café on 3rd.
Boys & Girls Club Opens Holiday Gift Drive
Help make the holidays extra special for our members this year! The annual GL Homes Holiday Gift Drive runs through Tuesday, Dec. 14.
The 2021 Wish List is academic-focused and includes STEM kits, art sets, hands-on learning activities, board games, headphones and small electronics, as well as dolls, action figures and other age-appropriate toys.
There are four convenient options to donate:
Amazon Wish List: Visit the Holiday Wish List 2021
Text-to-Give: Text "HOLIDRIVE21" to 44321
Online: Visit the Boys & Girls Club website
In person: Nichols Campus (7500 Davis Blvd. In Naples) or Bolch Campus (1155 Roberts Ave. West in Immokalee)
Many of our Club members come from low-income households where it's a challenge to pay for housing, utilities, transportation, food and clothing. Our annual Holiday Gift Drive ensures members will have a gift to unwrap this holiday season and relieves some of the financial pressure that parents are facing. We also want to send a special thank you to GL Homes for being our Presenting Sponsor this year.
Spotlight: 'Friends Circle' for Young Professionals
The Friends Circle is the Boys & Girls Club's philanthropy group for young professionals living and working in Collier County. Connecting young professionals across industries and neighborhoods, Friends Circle members enjoy opportunities to give back, develop leadership skills and connect with like-minded peers at social gatherings, networking events and volunteer experiences. The Friends Circle also allows members to develop their leadership abilities by participating in committees and leading special events.
Friends Circle membership is $25 per year and is open to young professionals who are passionate about helping Collier County children and teens reach their full potential as productive, caring, responsible citizens.
Know a young professional who is looking for networking and leadership opportunities? Send them our way!
Fore-The-Kids Meets Fundraising Goal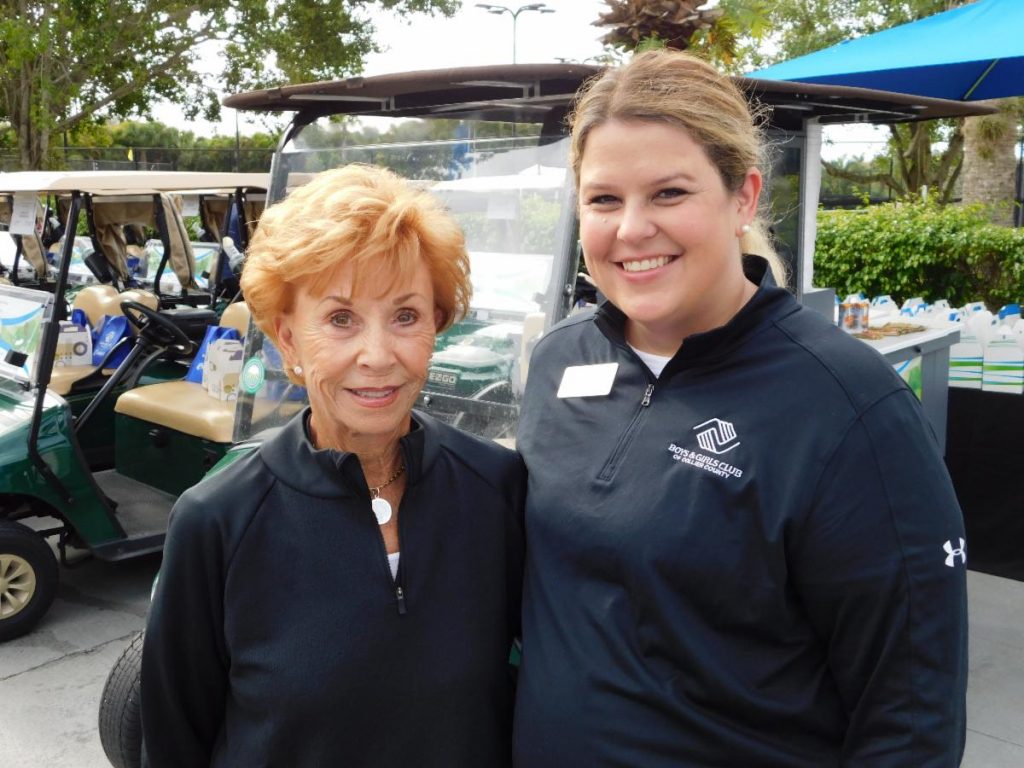 Thank you to our golfers, sponsors, supporters and volunteers for making the 18th Annual FORE-the-Kids Golf Tournament a smashing success! We couldn't have asked for better weather and better spirits, which transitioned from the golf course onto the lakeside dock for a cocktail party and auction at sunset. The energy then continued into the evening at our awards ceremony and fabulous dinner.
We raised more than $300,000 to support Boys & Girls Club programs and our members. This year's title sponsor was Karen Pulte, and nearly 20 additional sponsors helped ensure a successful event. As one of our largest annual fundraisers, FORE-the-Kids ensures that Collier County children and teens have opportunities to participate in our highly effective academic and athletic programs.