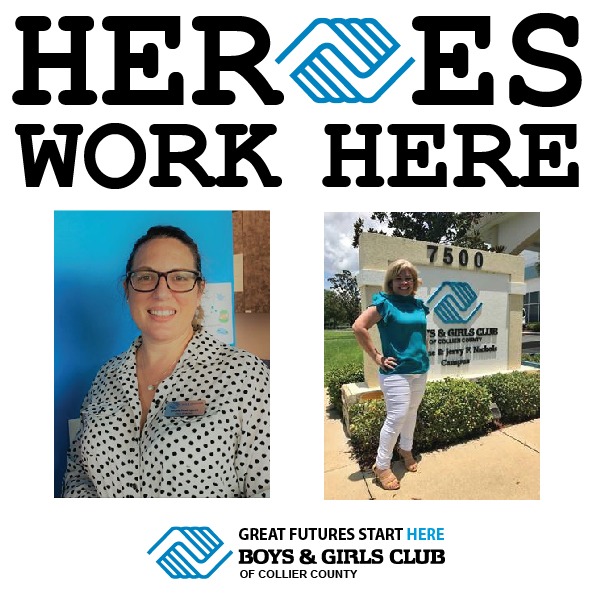 This month we honor two exceptional staff as Club Heroes.
Sandra oversees Club Membership at our Nichols Club in Naples. She is the first line of communication for parents enrolling their children as Club members. Sandra's role has expanded during the COVID-19 pandemic, including delivering meals directly to the homes of Club families throughout our community and leading the morning COVID health screenings for all staff and members.
Shani oversees the operations at our Bolch Club in Immokalee, including ensuring our programs that focus on academic success, healthy lifestyles, character development, and career exploration, are of high quality with measurable results, as well as being the point person for all Immokalee community engagement activities. Shani's role has expanded during the pandemic, including her involvement in our Virtual Clubhouse and meal distribution for in-need Immokalee families.
We're so proud to honor this month's Club Heroes for doing Whatever It Takes to ensure Club kids have the tools they need to succeed!