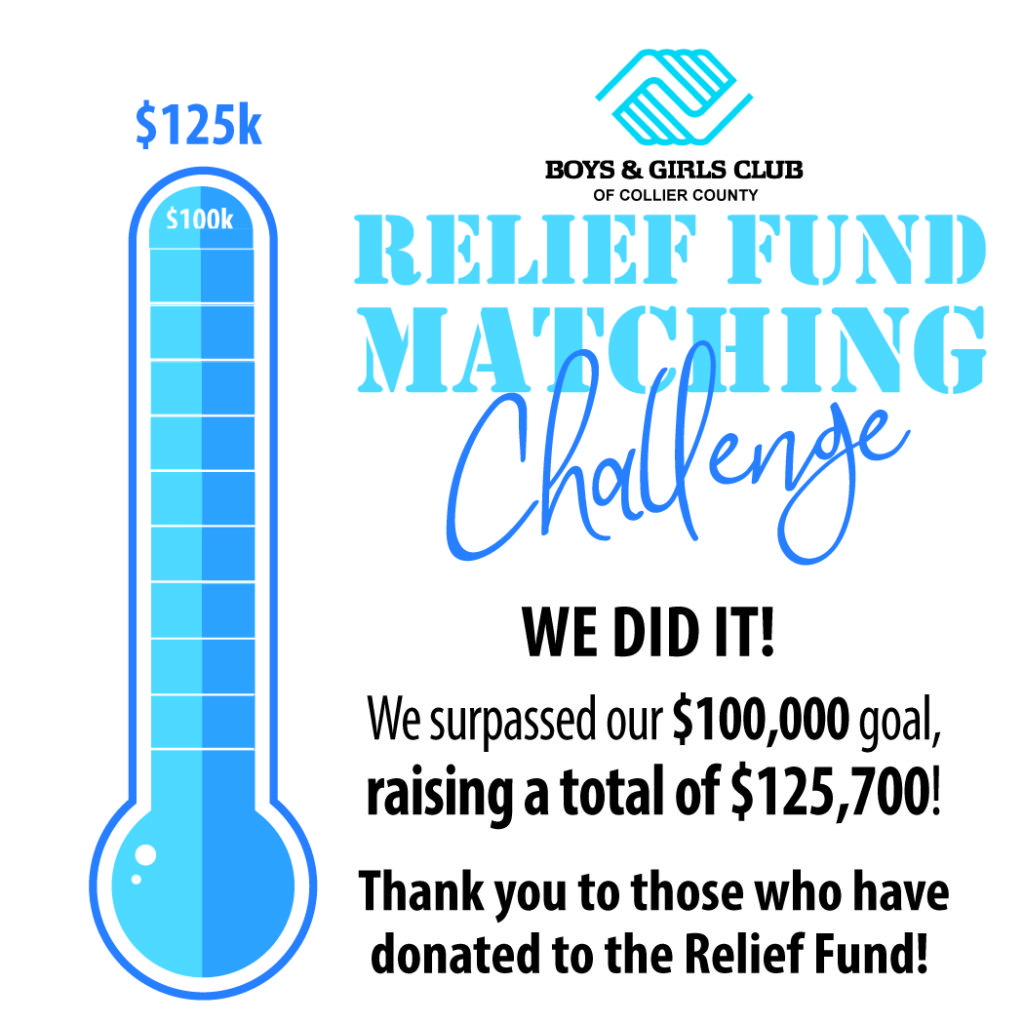 We did it! Because of you, we surpassed our $100,000 goal, raising a total of $125,700!
Thank you to all that have given, we truly appreciate your support and are blown away by your generosity.
Boys & Girls Club of Collier County is doing whatever it takes to support our community's COVID-19 response and recovery efforts… We've served over 12,000 hot meals, distributed 1,000 Club On The Go kits allowing kids to complete school work and Club activities, provided access to over 8,500 boxes of food, and continued to mentor our members and provide club programming through daily virtual activities.
Because of you, we have begun the recovery phase through the re-opening of our Clubs on a limited basis. We continue to make adjustments to protect the health and safety of our Club youth and to support not only the basic education and nutritional needs of our Club Members but also the increased sanitation, PPE, and safety measures required to operate in this "new normal." 
Thank you again for helping us continue to make a difference for the children in Collier County that need us most and for your generous support of our Relief Fund. 
To learn more about the Club's response to COVID-19, we invite you to watch the below video: