Volunteer Spotlight: Nate Peguero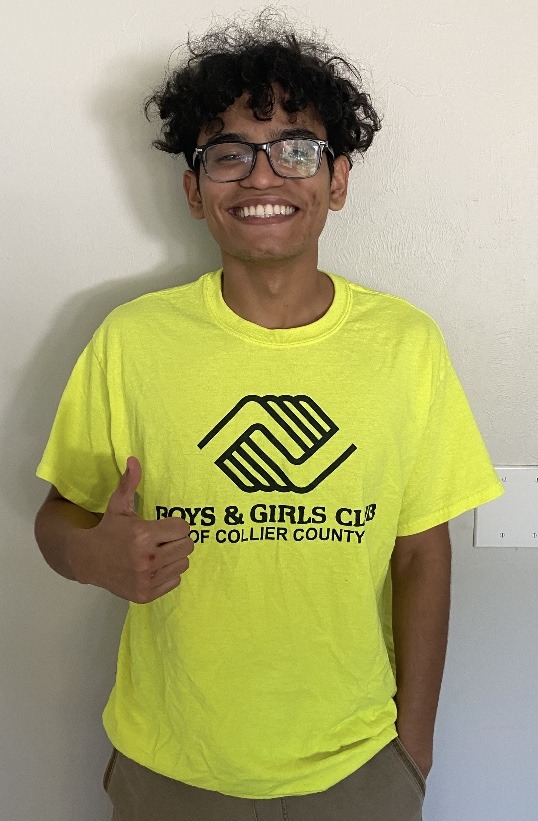 Hello! My name is Nathaniel Peguero and I volunteer at the Boys & Girls Club of Collier County!
I chose the Boys & Girls Club because I was a formerly a member. And my experience as a member was incredible. I had so much fun, made new friends, and also learned about a bunch of different things at the club. I really love volunteering and helping out because the Club is truly a wonderful thing.
The Club is always out there helping out in the community and always is there to give kids a safe place to learn, grow, and develop so that their parents can go work without worry that their kids are safe. It truly is a beautiful thing and a great organization and that's why I love and am grateful for the opportunity to work there.
I'm trying to help out during these trying times by sending out educational videos about some topics and things that I've participated in or studied in my life!
My plans for the future include attending FSU in the fall to study law.