Boys & Girls Club of Collier County Participating in #GivingTuesdayNow on May 5th, Gifts Matched Dollar for Dollar up to $100,000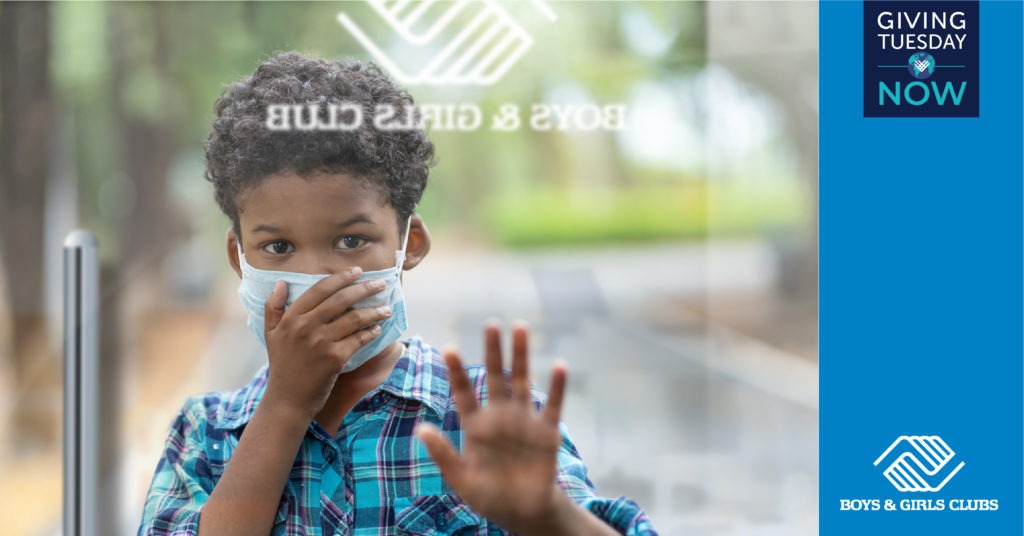 Boys & Girls Club of Collier County will be participating in #GivingTuesdayNow on Tuesday, May 5. GivingTuesday is a global generosity movement unleashing the power of people and organizations to transform their communities and the world. GivingTuesdayNow was launched as a response to the unprecedented need caused by COVID-19.  This global day of unity will take place on May 5, 2020.
Since mid-March Boys & Girls Club of Collier County has provided 1,000 Club On The Go Kits filled with school supplies, over 10,000 meals handed out at Clubs and driven into communities, over 6,000 meal kits in collaboration with the Harry Chapin Food Bank, Daily Virtual Activities for children in all grade levels in English, Spanish, and Creole that are being shared by Boys & Girls Clubs from across the Country [https://bgccc.com/programs/out-of-club-virtual-daily-lessons/], Live Virtual Sessions in the areas of homework help, dance and art classes, mentorship, character development and leadership sessions, and social/emotional check-ins are being conducted on a daily basis.
Donations to Boys & Girls Club of Collier County's Relief Fund allow this work to continue so in-need families in our community are supported during these uncertain times. The Board of Directors of the Boys & Girls Club of Collier County has agreed to match all donations to the Relief Fund, dollar for dollar, up to $100,000 from now until May 31. As a result, gifts made on GivingTuesdayNow will have double the impact.
"As we move from COVID-19 Response, to COVID-19 Recovery, Boys & Girls Club of Collier County will play a critical role in helping kids and our community recover following the crisis – helping heal youth trauma, overcoming academic gaps and enabling teens to contribute to the workforce as the economy rebuilds. Join us, in supporting kids and teens who need us most during this unprecedented time."
Your donations are critical to the success of Boys & Girls Club of Collier County. Please make a gift on Tuesday, May 5 by visiting the Donate Now portion of our website.