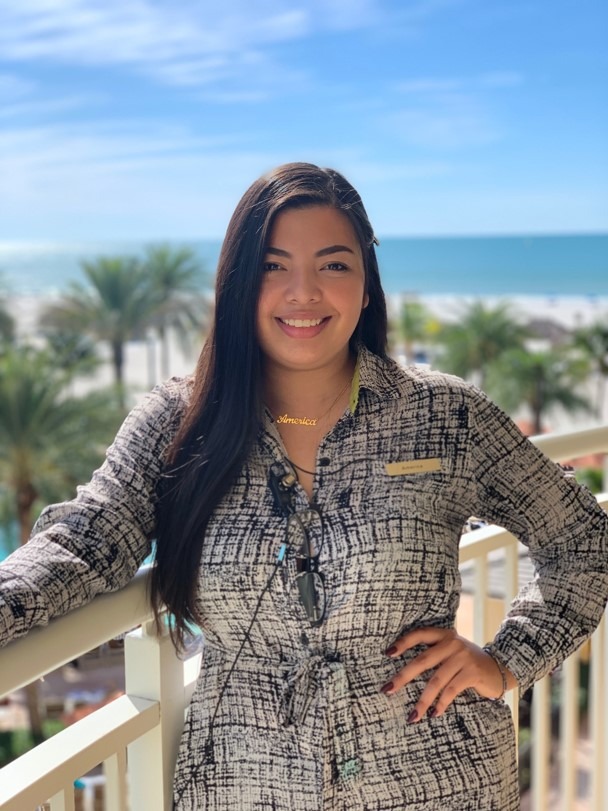 A brief update from Ms. America Gutierrez, Boys & Girls Club of Collier County's 2016 Youth of the Year Winner:
I am now 22 years old and I am currently employed at the JW Marriott on Marco Island. I have been working in the hospitality business with Marriott for the past year as a Guest Experience Expert. This position has allowed me to learn how to build connections and have an even stronger work ethic. After a year of experience, I was recently promoted to be a Rooms Controller where I work the sales departments and executive team in order to be able to properly block rooms and increase revenue. This position has given me the opportunity to grow in my leadership and decision making skills. I am proud of where it has brought me and the knowledge I have gained. I graduated from Florida South Western State College with my associates degree and have some credits from the Tallahassee Community College as well.
I have now changed my college path to persue a long-lasting dream and opportunity. I have been accepted into the New York Film Academy and will be a attending in August of 2020. I will be part of the Film and Acting department and will live in student housing in Brooklyn Heights. This is very exciting for me as I have always dreamed of a career within the acting / arts industry. I am looking forward to exploring New York and the many opportunities it will have for me.
Always thanking God for my Boys & Girls Club and the opportunities they continue to provide for me as an Alumni.