Welcome to OUR Virtual Clubhouse!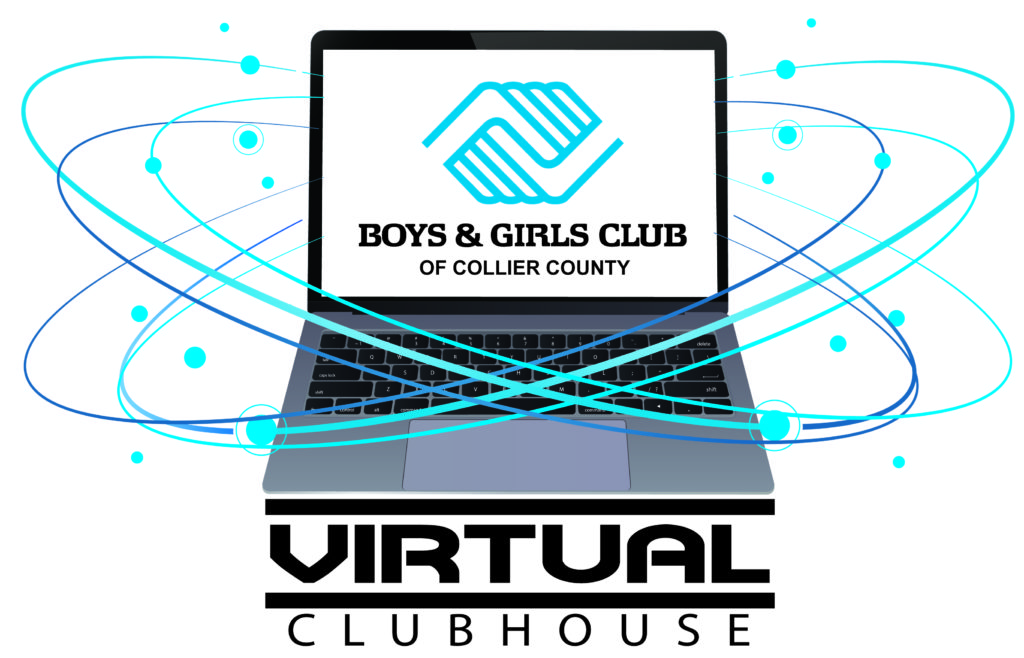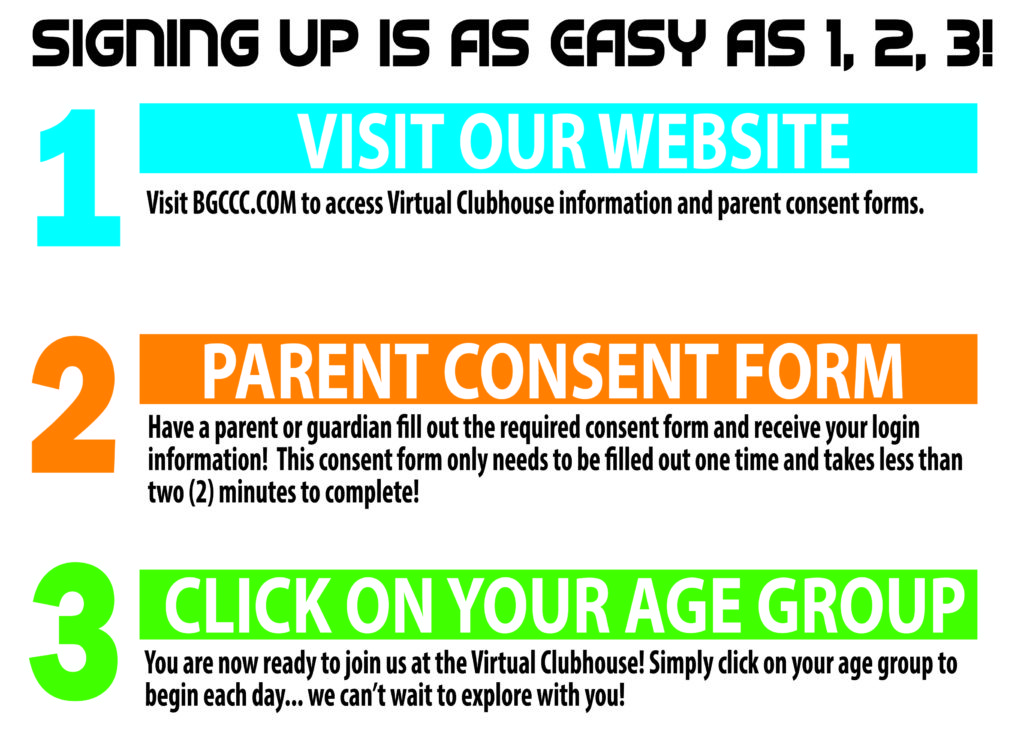 What is our Virtual Clubhouse?
Virtual Clubhouse is an online interactive Club experience offered through the Boys & Girls Club of Collier County. Virtual Clubhouse allows members to participate Monday through Friday and be able to engage with the Club and friends while engaging in activities to keep brains learning, bodies active, and to do it while having fun!
Fine arts, character development, college prep, and STEM are just some of the programs we are running virtually. See the schedule for more information on what you will be able to do each day!
Parent Consent Form
A parent or guardian must fill in the required form for you to receive your login information. This consent form only needs to be filled out one time per member and takes less than two (2) minutes to complete. Please click below:
Join Virtual Clubhouse Sessions Now!
WEEKLY CALENDAR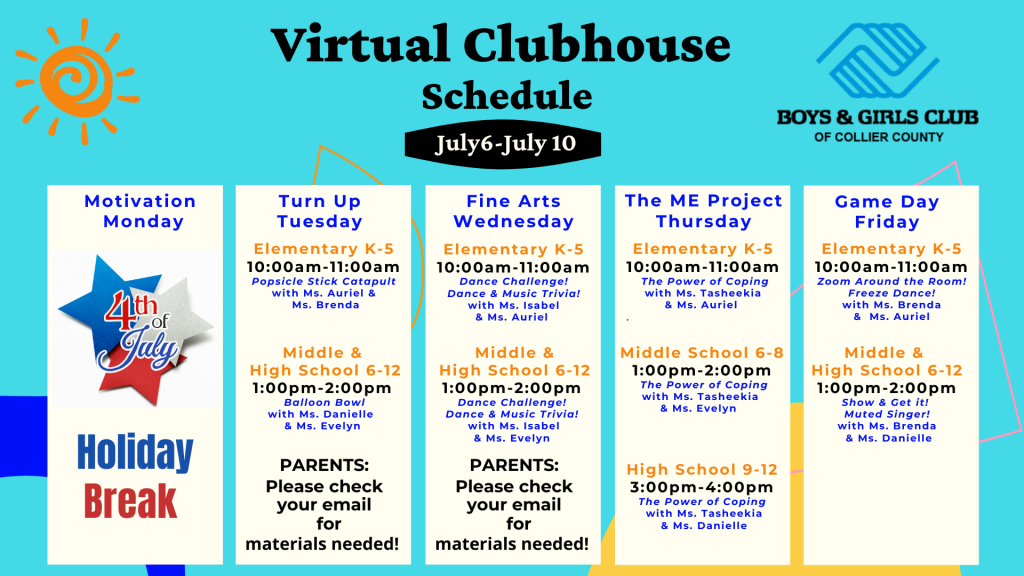 HELPFUL INFORMATION:
---